100 Chocolate Indulgence Giveaway
Follow Secret Recipe's account and tag your friends and comment about how you plan to enjoy the cake for a chance to win a Secret Recipe's Chocolate Indulgence Whole Cake.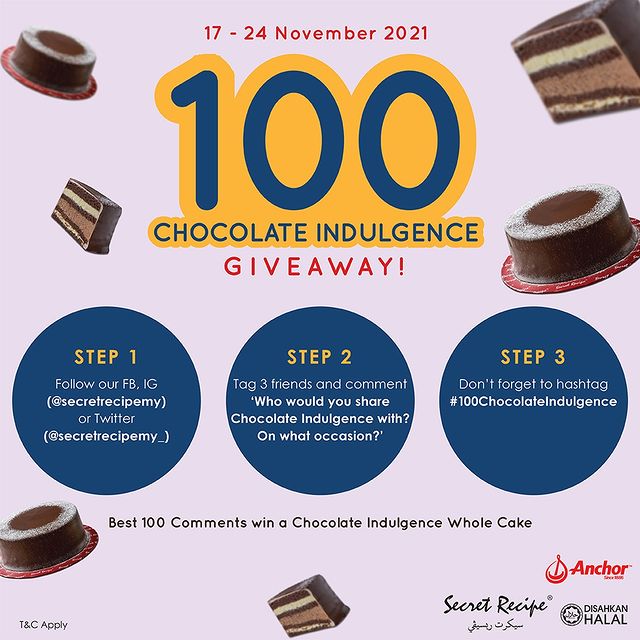 Bring home a FREE Chocolate Indulgence whole cake! 🍫 🎂
Just 3 very easy steps and you could win a whole cake for your family, friends, or yourself! 😉
Here's how you can join:
1. Follow Secret Recipe FB or IG (@secretrecipemy) or Twitter (@secretrecipemy_).
2. FB/IG - In the comment section of Secret Recipe giveaway post, tag 3 friends you'll share the cake with, and tell us for what occasion.
Twitter - Tweet and tell us what occasion you and your friends would like to share this cake together, and tag 3 of them in the same tweet.
3. Hashtag #100ChocolateIndulgence in your comment
100 Best Comments win a Chocolate Indulgence Whole Cake!!!!
Contest Period: 17 – 24 November 2021