100 FREE Burgers & Soft Serve Giveaway at BK
Celebrate Burger King Karak Highway's grand opening with free 100 burgers and soft serve to be given away to the first 100 customers at BK Karak Highway on 5th of November 2021, starting 11AM. Valid for one day only!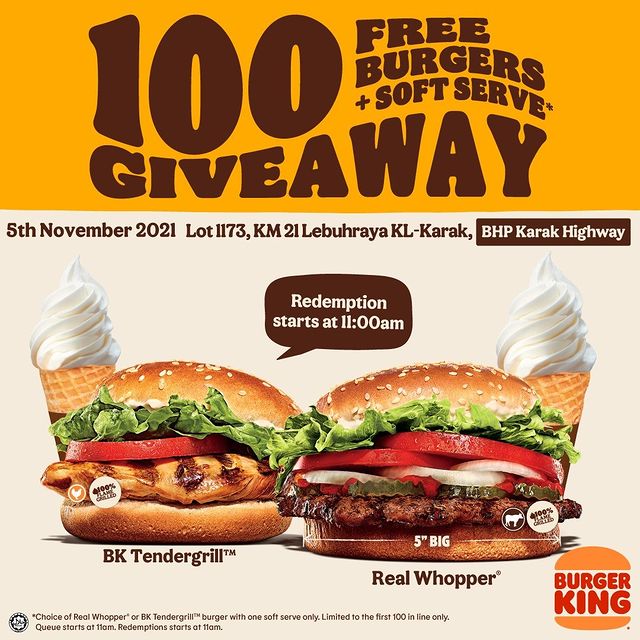 Take BK on the road with you when you visit our newest outlet that's opening at Karak Highway! Stay tuned for our grand opening plus a special limited time opening offer this 5th November 2021!
Free burger and soft serve for the first 100 orders at BK Karak Highway on 5/11/21!