22% Off on Starbucks Selected Merchandises
Ring in the new year with Starbucks merchandises: 22% off on your favourite Starbucks merchandises from now until 2nd Jan 2022.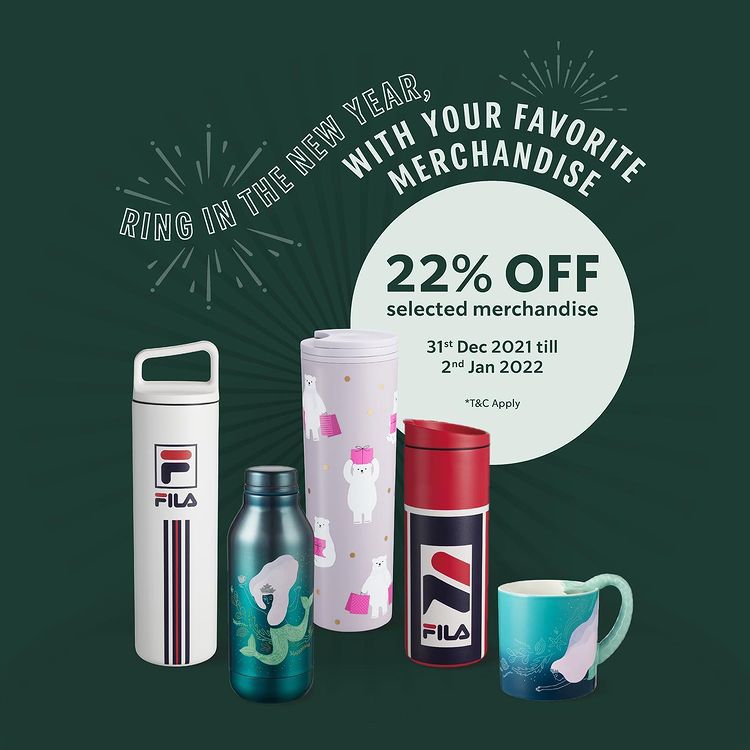 Welcoming the year 2022 with 22% OFF selected merchandise! 🥳
If you had missed any of our collection from this past year, now is the time to shop till you drop!
Date: 31st December 2021 - 2nd January 2022 (whole day)