3commas Coffee Giveaway
Join 3commas coffee giveaway at Instagram and stand a chance to win their TRIO 15/s capsule coffee pack.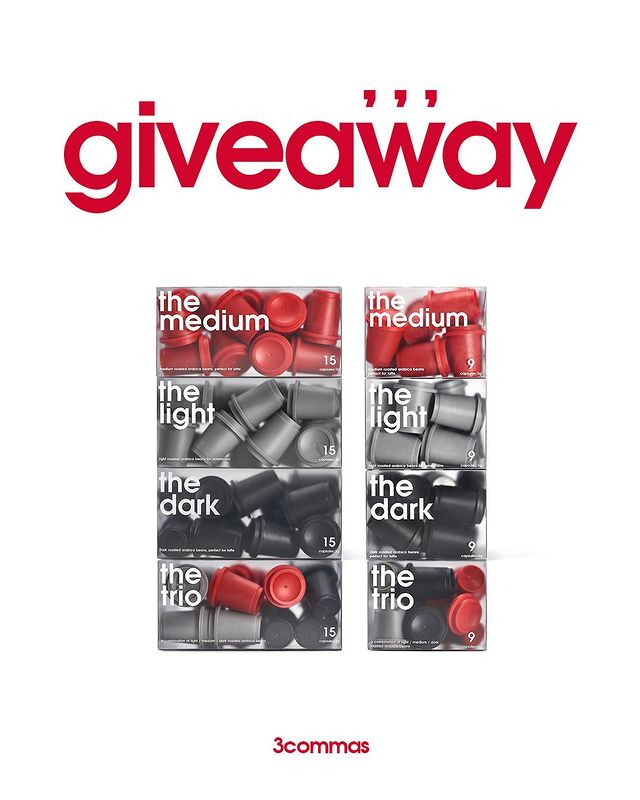 3commascoffee #giveaway, join to win our TRIO 15/s pack
Just follow 2 easy steps:
1. Follow @3commascoffee Instagram page
2. Reply here and tag 3 best friends, if your tagged friend follows us, your chance is doubled.
Optional
3. Do the following to increase your chance of winning:
3.1 If you repost us and tag @3commascoffee or #3commascoffee
3.2 Comment on our other non-giveaway posts
3.3 Like our other non-giveaway posts