40% Off on Skin Care
Save up to 40% on skin care on Bio-Essence, Nutox, Olay, Simple products at Guardian Malaysia.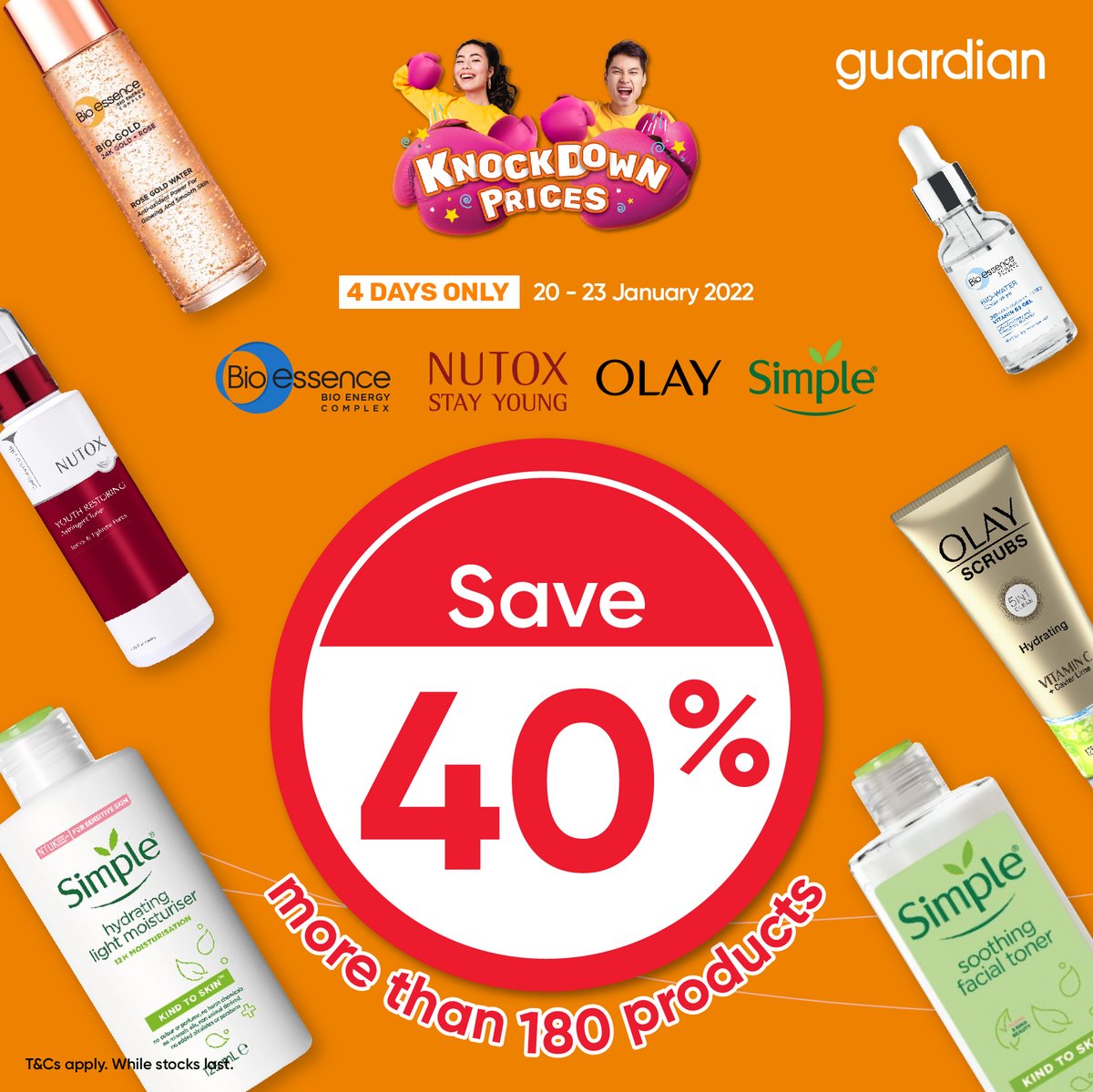 𝗞𝗡𝗢𝗖𝗞𝗗𝗢𝗪𝗡 𝗣𝗥𝗜𝗖𝗘𝗦 𝗦𝗞𝗜𝗡 𝗖𝗔𝗥𝗘 𝗦𝗔𝗩𝗘 𝟰𝟬% | 𝟐𝟎-𝟐𝟑 𝗝𝗔𝗡𝗨𝗔𝗥𝗬 𝟮𝟬𝟮𝟮
Nourish Your Skin During This Chinese New Year With Your Favourite Skin Care Brands! Get Them All Now to Save Up To 40%!