AIA Motor Insurance's Free COVID-19 Diagnosis Cover Campaign
Get a complementary Touch 'n Go eWallet credit plus extra protection with a free covid-19 diagnosis cover with AIA's private car insurance.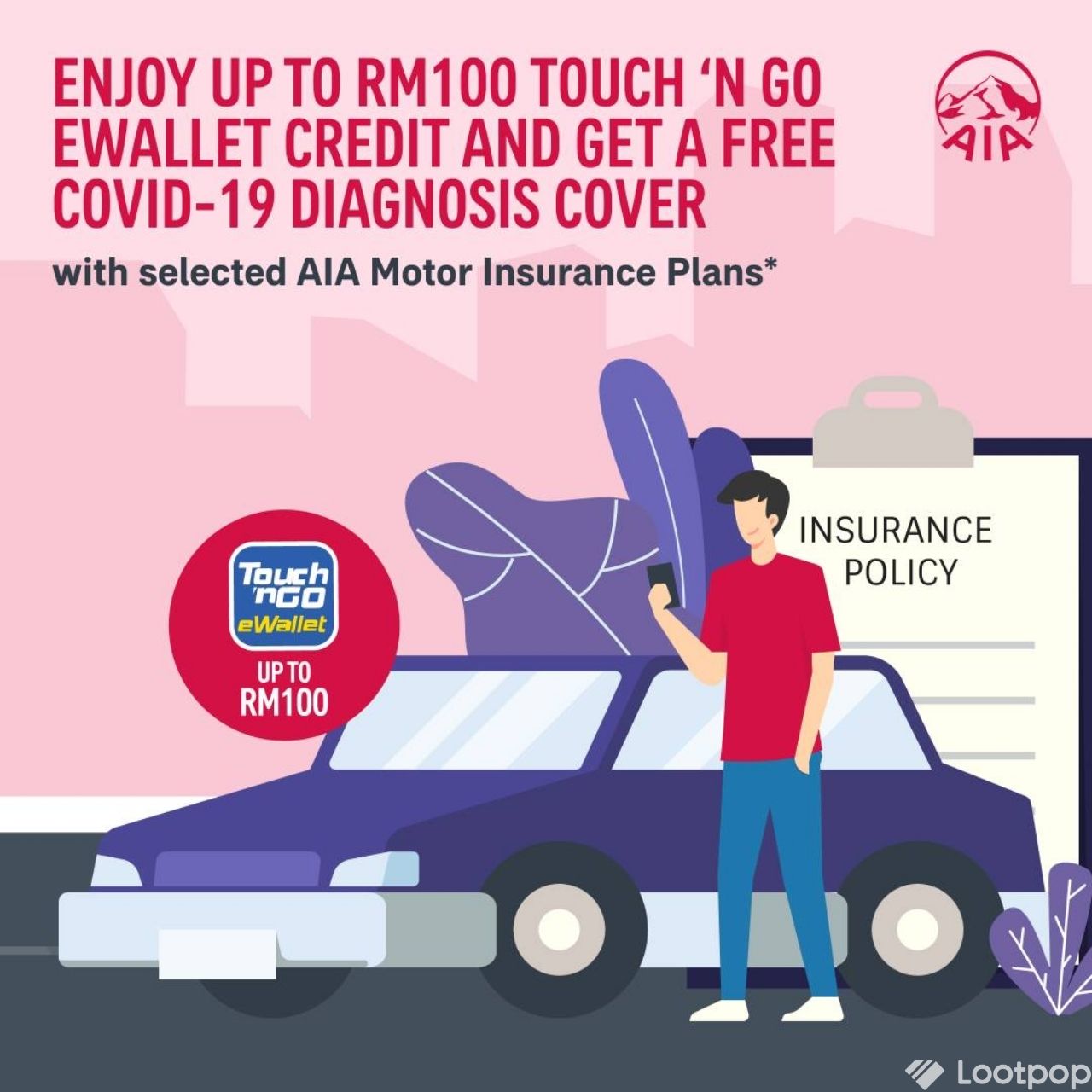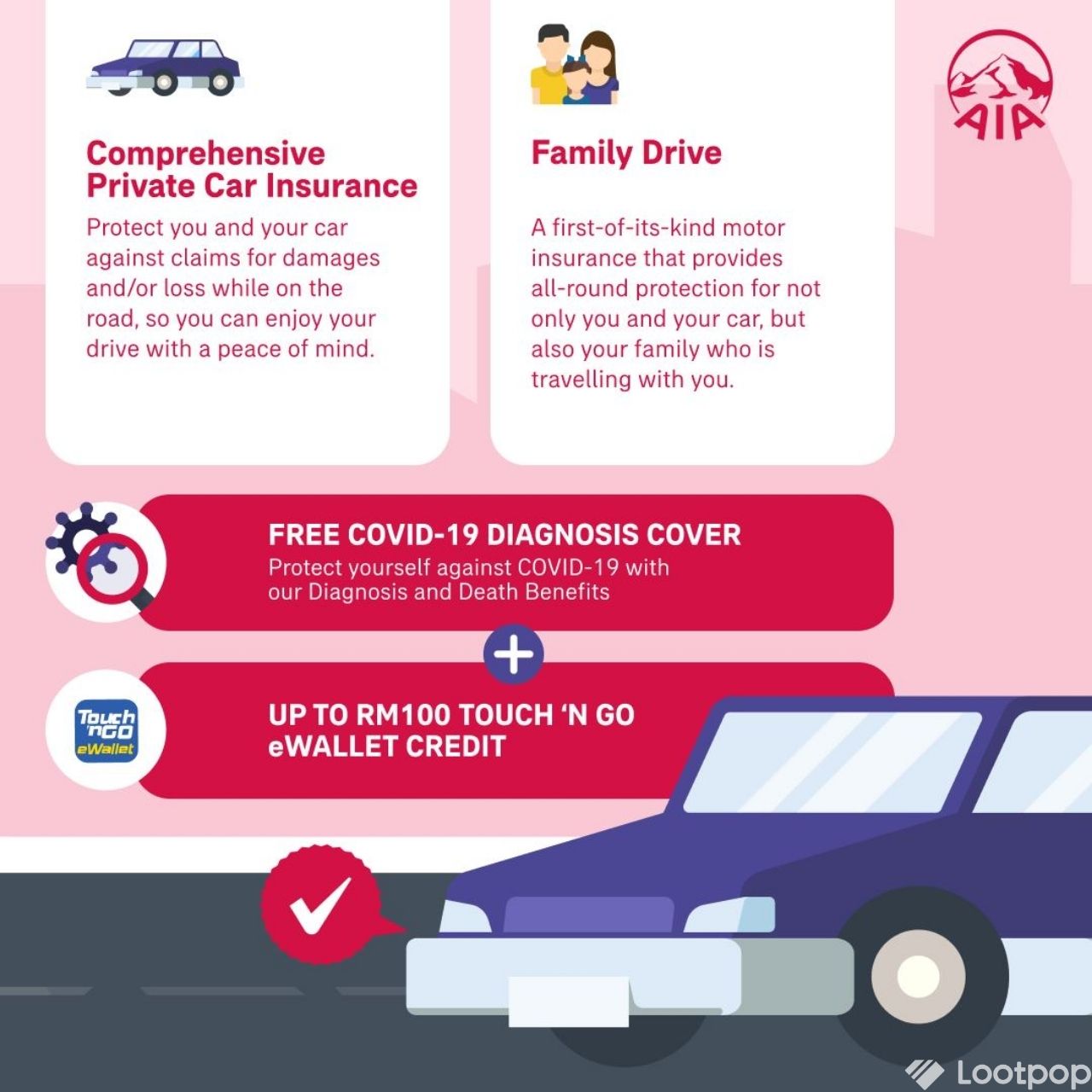 The coverage we provide goes beyond just protection against unexpected events on the road. Get RM100 Touch 'N Go eWallet credit* and FREE CVOID-19 Diagnosis Cover when you sign up for any selected private car motor insurance plans.
Be safe on the road and let us help you live Healthier, Longer, and Better Lives.