Cake O'Clock All Day
Get a slice of Secret Recipe cake and a cup of coffee or hot chocolate with only RM14.90 via SR Go! app.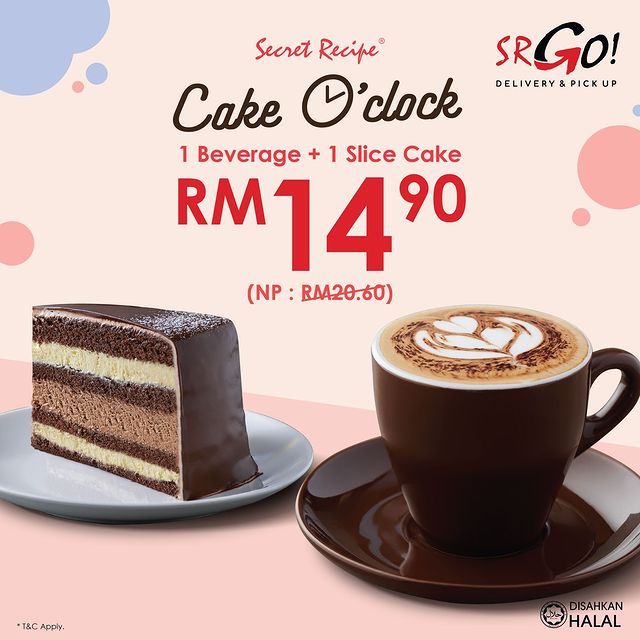 Don't miss the chance to get 1 Regular Coffee or Hot Chocolate and a slice of Regular or Square cake only through SR Go! App with only RM14.90!