Celebrate & Win LINE FRIENDS Merchandise from Vinda Tissue Malaysia
A total of 32 awesome goodies, and 8 weekly winners to win LINE FRIENDS merchandises from Vinda Tissue Malaysia. You could be one of them!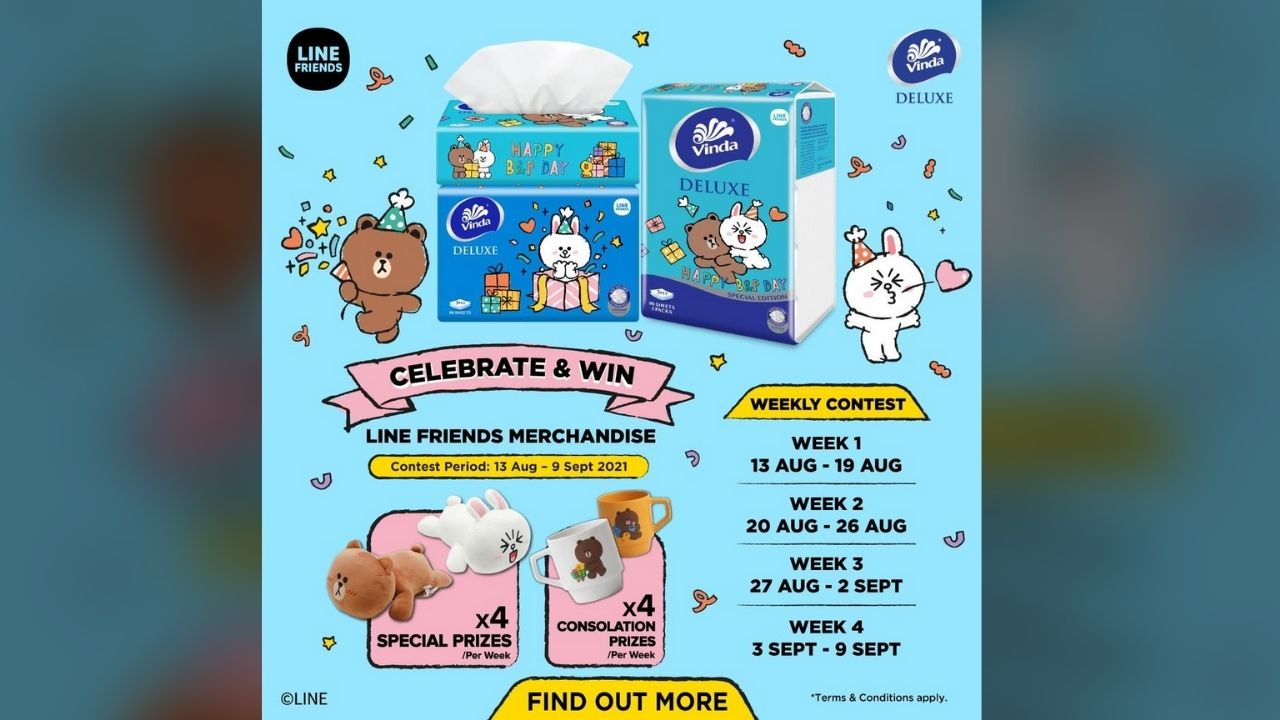 Did you know that you could win some exclusive LINE FRIENDS goodies just by purchasing Vinda Deluxe products? Yup, we're not kidding. Just follow these 3 simple steps:
Step 1. Buy RM50 worth of Vinda products on Shopee / Lazada, including at least 1x Vinda Deluxe LINE FRIENDS pack.
Step 2. Tell us why you love Vinda Deluxe LINE FRIENDS packs in the most creative way on this post: https://bit.ly/3jhCVbW
Step 3. Tag 3 of your favourite friends.
You get to win a LINE FRIENDS BROWN or CONY Plush 10' or LINE FRIENDS BROWN or CONY Mug. Hurry and join before the goodies are gone!