Enjoy 50% Off Beverages with GrabFood
Get 50% off beverages when you order with GrabFood through out November 2021. All it takes is just a minimum spend of RM14 to apply the deal!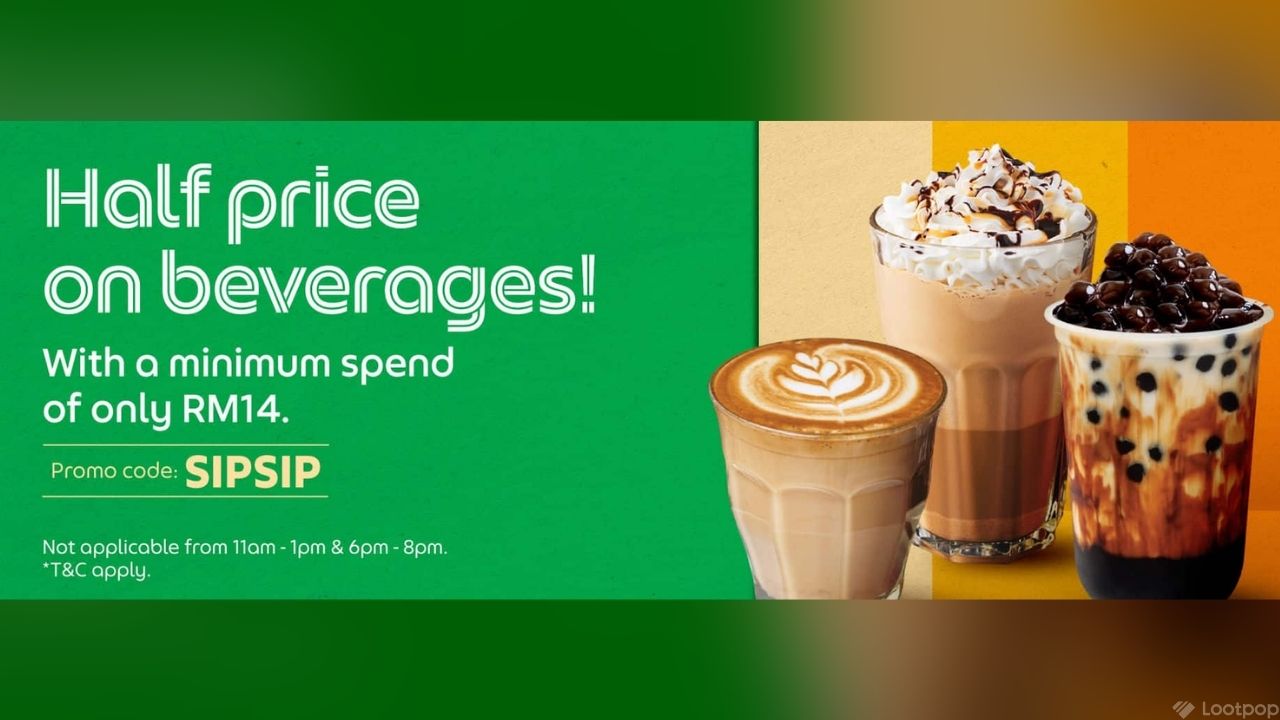 Sip all day with GrabFood's Half Price deal! You can start with coffee in the morning, boba tea for break time, and another one after dinner? It's up to you. Then, repeat the next day because you can! Or, saje belanja everyone at home since it's HALF PRICE!
Whatever you want to drink, order jer with GrabFood. Sip, sip hooray!
Get 50% off (up to RM7) with a minimum spend of RM14.
Promo code: SIPSIP
*Not applicable from 11am – 1pm and 6pm – 8pm