Exclusive Marrybrown E-Voucher for Petron P-Miles Members
Receive special Marrybrown e-voucher when you spend a minimum of RM50 on R95 with your Petron P-Miles membership.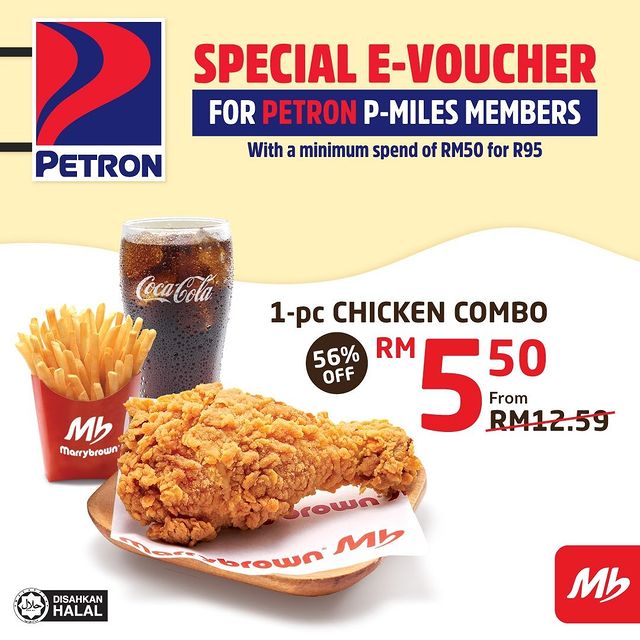 Good news for our Petron P-Miles members! You are now entitled for our special MB e-vouchers of these awesome combos when you spend RM50 on R95!
You get to purchase Marrybrown's 1-pc chicken combo with RM5.50 (normal price RM12.59)
P/S: You will be receiving the e-vouchers via email and enjoy the promo by paying directly to our MB participating outlets. Enjoy your meal!