Exclusive PIXY Makeup Pouch Giveaway
Win an exclusive PIXY Makeup Pouch with concealers, BB cream, two way cake foundation cosmetics worth RM100 from Guardian Malaysia.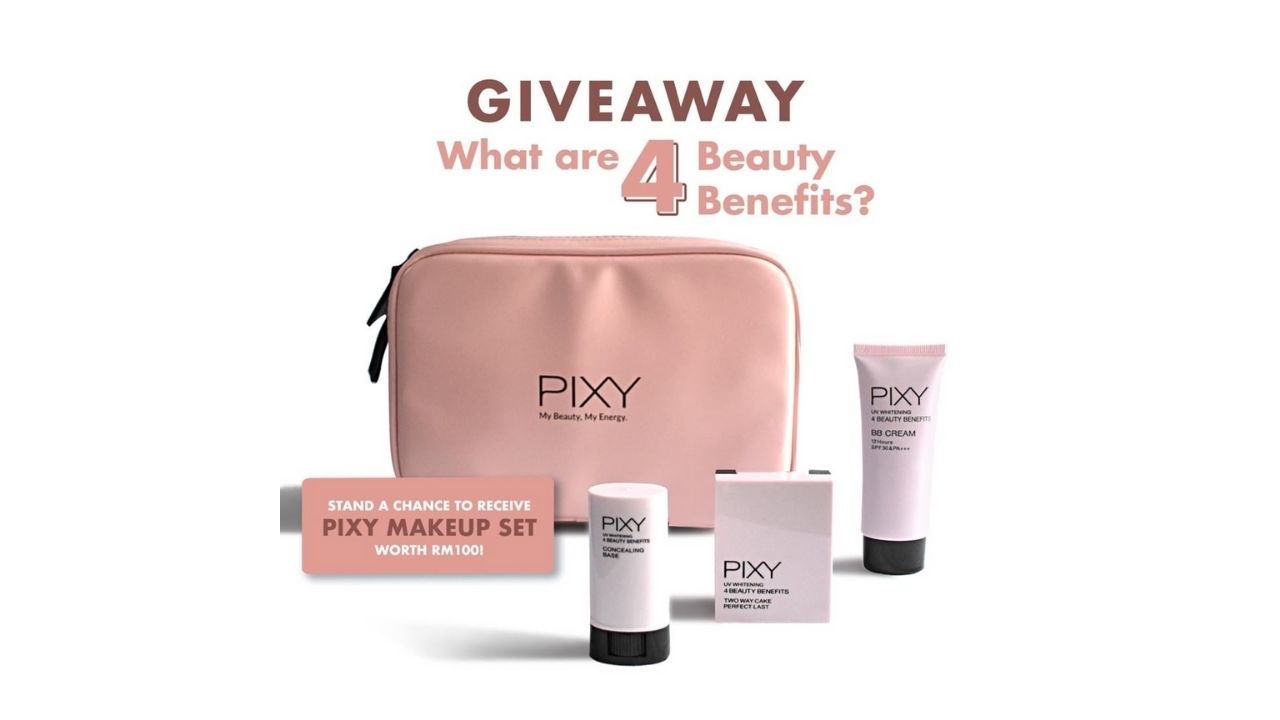 PIXY 4 Beauty Benefits is a light weight and long lasting based makeup series, combining the 4 main beauty benefits that forever a MUST-HAVE in woman's makeup products!
What are the 4 Beauty Benefits we're looking for?!! Correct guess will get you a FREE Exclusive PIXY Makeup Pouch worth RM100! Wow right?!!
How to win?
1. Like & share this post out to your Instagram story with #PIXYCosmeticsMY & #4BeautyBenefits and tag @pixycosmetics_my
2. Follow @guardianmy and @pixycosmetics_my
3. Answer the question correctly and Guardian will randomly pick 3 lucky winners!