FREE Hand Sanitiser
Are you a myNEWS member? Head over to myNEWS and redeem your free hand sanitiser today!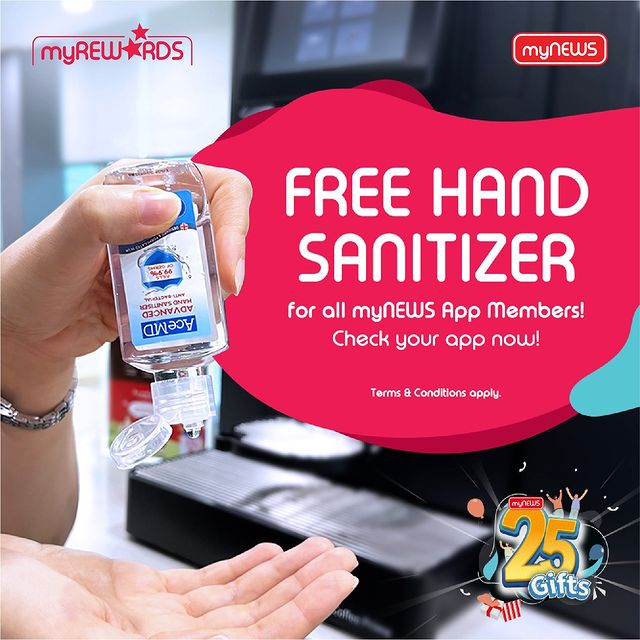 The best things in life are free stuff! 🤩 myNEWS is giving away FREE AceMD Hand Sanitizer 50ml to all myNEWS members! 🎊
If you're not a myNEWS member yet, download the app now, register and redeem your FREE sanitiser.