Free Hand Sanitizer from myREWARDS
Claim your free hand sanitizer from myNEWS with members exclusive coupons.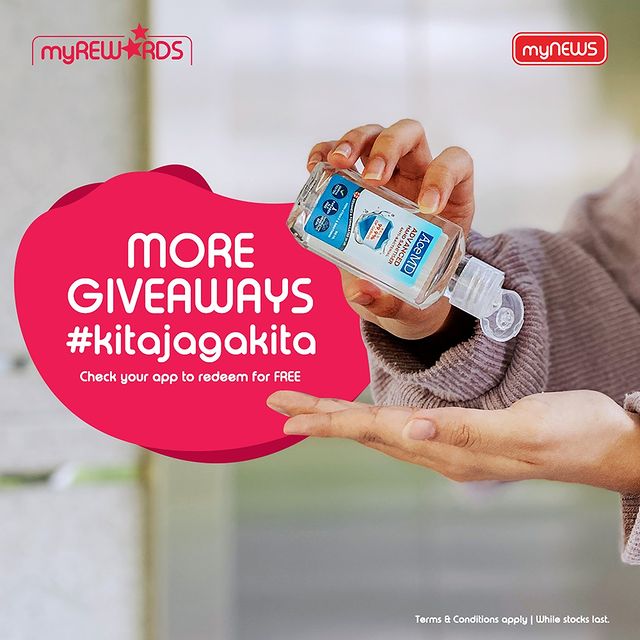 Remember to redeem your FREE Hand Sanitizer at your nearest myNEWS store today! ​🥰
You and your loved ones can get one by activating coupon on your app and redeem before 31 March. ​
Subject to availability, while stocks last. ​
Not a member? Download the app and sign up now!