Free Hot Chocolate at Burger King
Free hot chocolate with every purchase of RM20 and above at Burger King Drive-Thru!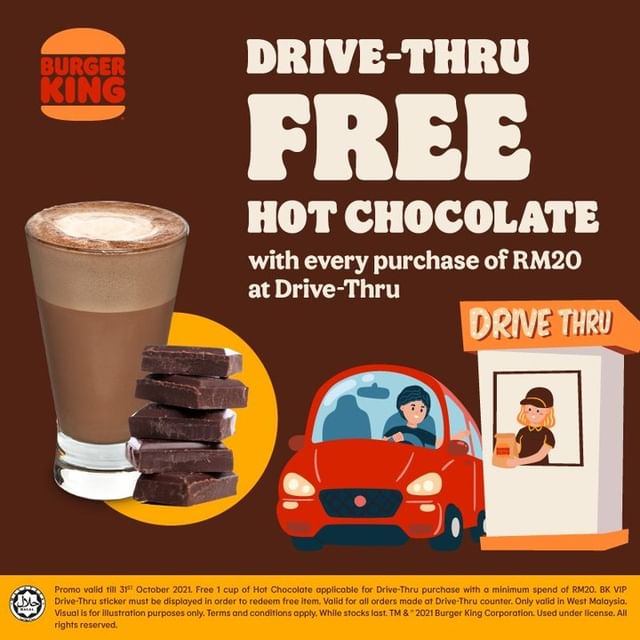 Beep beep! Are you ready to grab a FREE hot chocolate at BK's Drive-Thru? 
Show your Burger King VIP drive-thru stickers on your car and get free hot chocolate everytime you purchase more than RM20 at BK's Drive-Thru!