Free Mini Scoop Ice Cream for TEAMVACCINE
Find Inside Scoop staff with #TEAMVACCINE badge, mention the pass code to them and get FREE mini scoop of ice cream on top of any purhcase.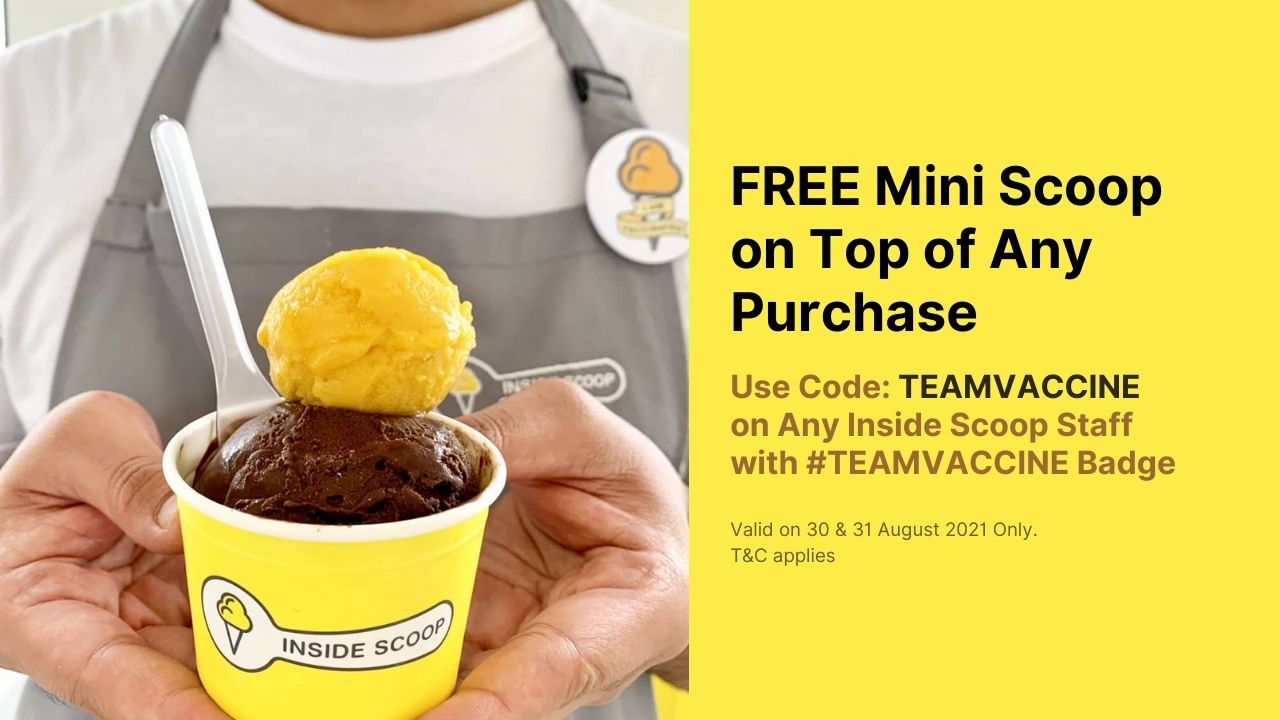 Our team is proud to be on #TEAMVACCINE, you can spot them with the badge!
If you're also fully vaccinated*, just show up at any of our outlets from 30 - 31 August 2021 and mention the password "TEAMVACCINE" to any of our team members (with the badge) to get a free mini scoop on top of any purchase!
*Customers have to flash their digital vaccination certificate to be eligible for the offer.