Free Minute Mate Orange from Burger King Drive-Thru
Get your free Minute Mate Orange through out Novermber 2021 when you spent more than RM20 at Burger King Drive-Thru with BK VIP Sticker shown.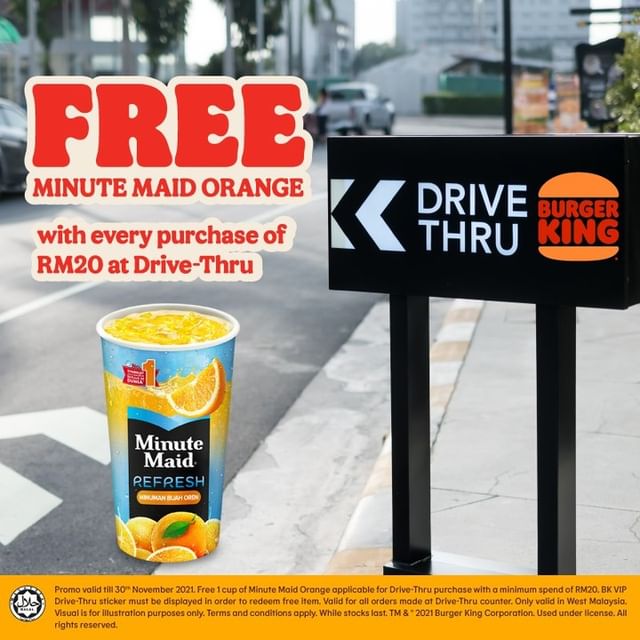 New month = new Drive-Thru freebie!
Come and get your FREE Minute Maid Orange when you spend a minimum of RM 20 at our Drive-Thru counters.