Free Quby Bag with Every Wall's Merdeka Bundle
Celebrate Merdeka with your favourite ice creams from Wall's! Enjoy a FREE limited edition Quby Grocery Bag with every Merdeka Bundle purchase from Lazada.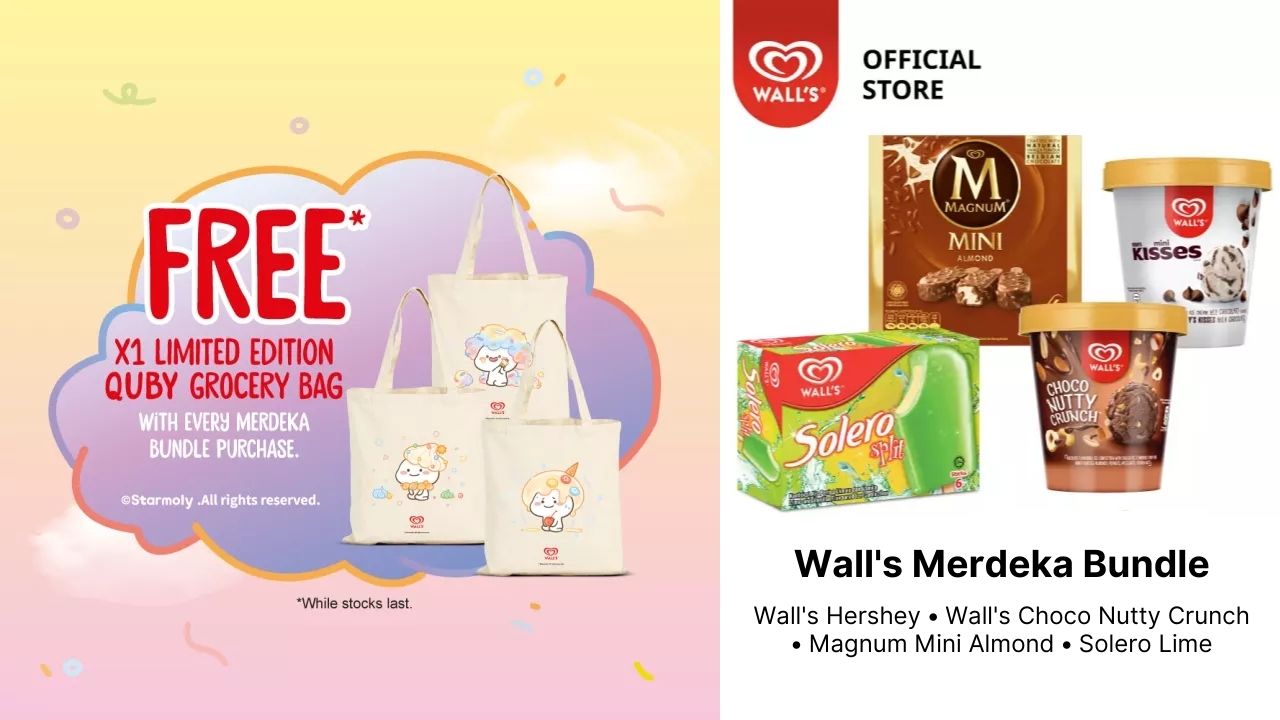 Reward your patriotism in the sweetest way possible! A perfectly sweet and creamy array of delightful ice confections for you and your loved ones to bite into this Merdeka.
Free 1 randomly assigned limited edition Starmoly's Quby grocery bag with every Merdeka Bundle purchased on Wall's official store in Lazada.
What is inside Wall's Merdeka Bundle?
Wall's Hershey's (1): Vanilla flavoured ice cream with chocolate flavoured syrup and Hershey's Kisses milk chocolate.
Wall's Choco Nutty Crunch (1): Chocolate flavoured ice confection with chocolate flavoured syrup and honey roasted almonds, peanuts, hazelnuts, casher nuts.
Magnum Mini Almond: Velvety smooth vanilla ice cream covered in cracking Magnum milk chocolate and almond pieces.
Solero Lime: Creamy vanilla ice confectionary wrapped in a refresing lime flavoured sorbet shell. Enjoy Solero's unique flavour combination! It's an ice cream that refreshes like no other.