Free Sharp x AIA's Cocoro Insurance COVID-19 Protection Plan
Purchase a selected Sharp Air Purifier and enjoy up to RM20,000 in COVID-19 coverage for 3 months – for free!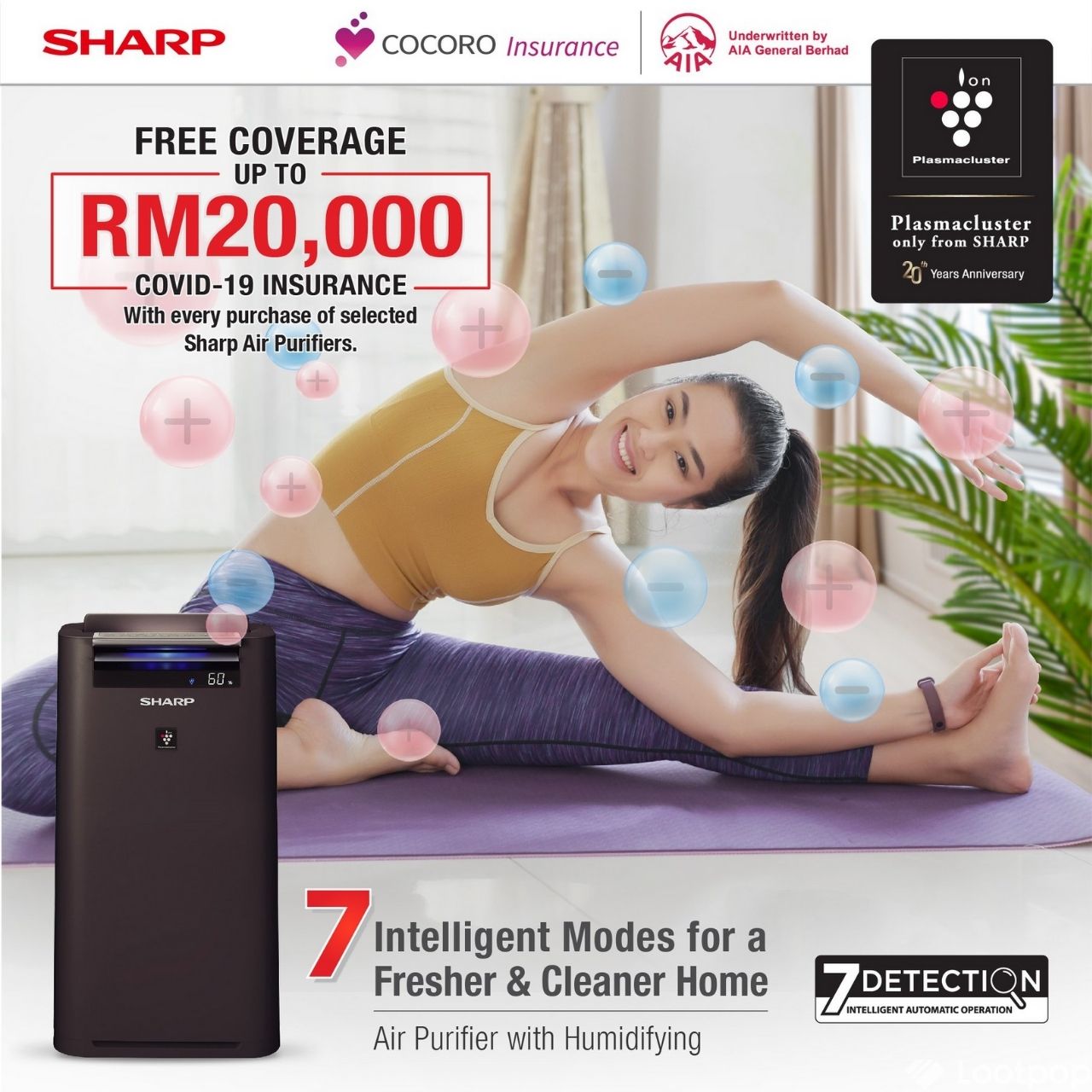 Nothing says "self-care" like breathing fresh, clean air that also hydrates your skin! Get a Sharp Air Purifier with Humidifying now, and you'll be able to travel outdoors with assurance by Cocoro Insurance's 3-month COVID-19 Protection Plan for free – only with Sharp!
ABOUT COCORO INSURANCE COVID-19 PROTECTION PLAN
The Plan is an insurance policy that is underwritten by AIA and is complimentary to those who purchase a selected Sharp Air Purifier, whether via online or from our retailers. Eligible Sharp Air Purifier models: FPJ80LH, FPJ60LW, FPJ50LH, KCG60LW, KCG50LW, KCG40LH, KCG40LW, FPGM50LB, and FPJM40LB.
HOW TO REGISTER
Step 1: Download the COCORO Life app and then register and verify your email.
Step 2: Activate your product's e-Warranty to receive the URL for your online redemption form.
Step 3: In the URL, fill in and submit our completed online redemption form.
Step 4: Your Activated Certificate of Insurance will be sent to you via email.
HOW TO CLAIM
Step 1: Download and print your required claim form, either the Accident Claim Form or Death Claim Form.
Step 2: Fill in the claim form with your personal details and documents.
Step 3: Submit your physical completed claim form and supporting documents to AIA Customer Centre.