Free Starbucks Tote Bag
Get a limited edition Starbucks tote bag for free when you purchase a pack of Starbucks Double Shot at Jaya Grocer.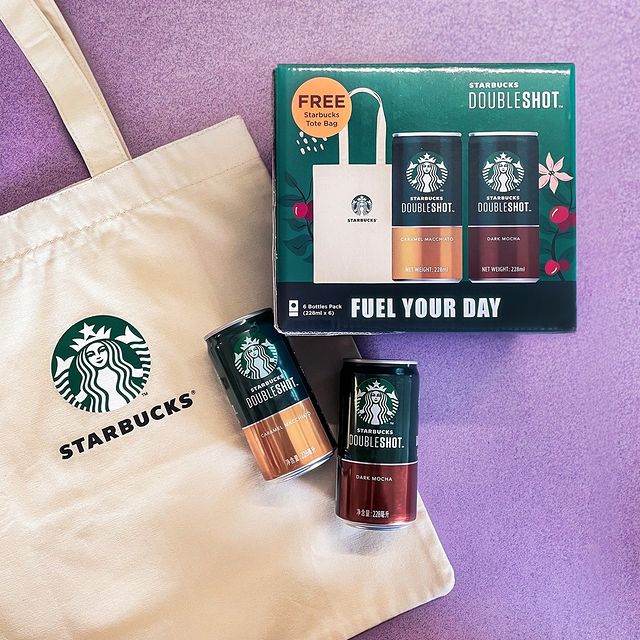 Fuel your week with our Starbucks Double Shot pack and get a FREE limited-edition Starbucks Tote Bag! ✨
Each box comes with 3 bottles of the delicious blend of Caramel Macchiato and Dark Mocha respectively.
*Available exclusively at Jaya Grocer.