Free Tau Fu Fah Dessert
Get vaccinated and claim your free Tau Fu Fah from Bean Jr.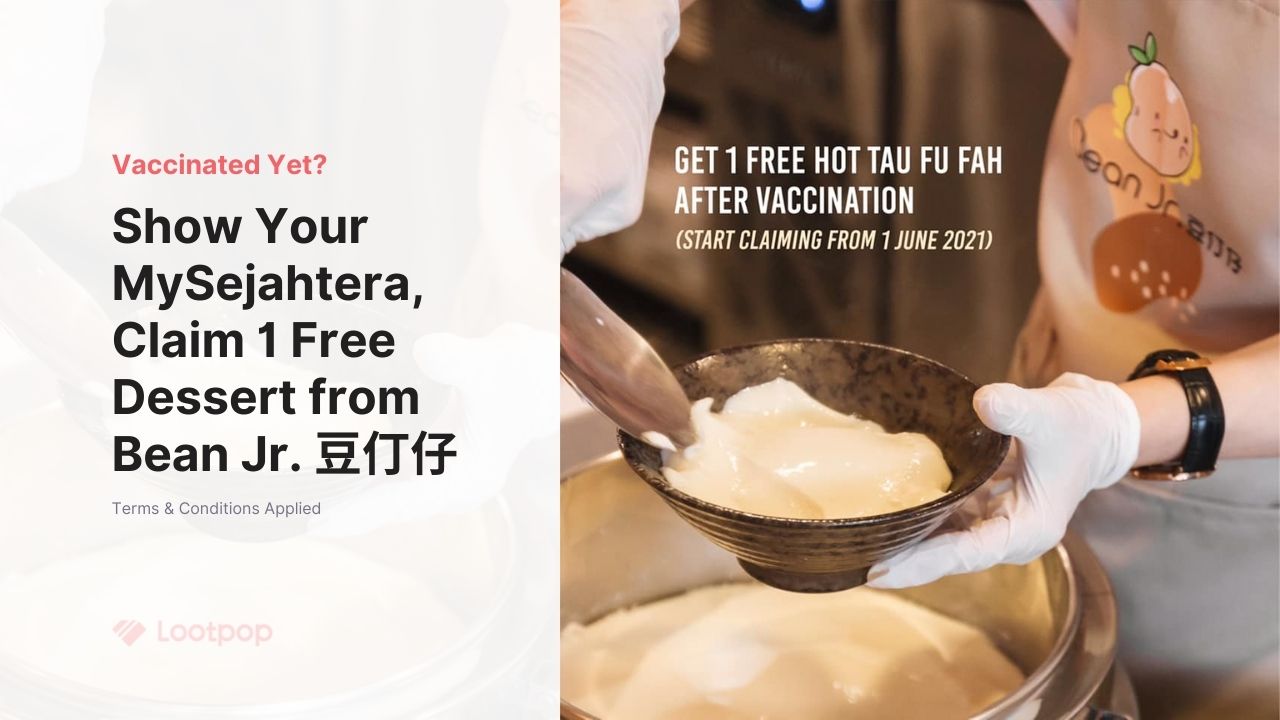 Thank you all fellow Malaysians for doing your part on this difficult time! BEan Jr's FREE Tau Fu Fah for all vaccinated peeps will be ending end of this month, feel free to come & claim your yummy bowl of Tau Fu Fah if you haven't already done so!
______________________________
Anyone who has vaccinated, come to get your dessert FOR FREE!
Bean Jr. is truly thankful to those who do their part to keep themselves and everyone around safe. For those that have not vaccinated, don't worry! 😎 This offer will start at 1 June 2021 til en of August 2021, you may come to claim yours whenever you got yours done. 🙏🏼
May everyone stay safe together and make Malaysia Covid free! 🇲🇾
💉打了疫苗的朋友,欢迎来领取免费甜品啦!🏆
【豆仃仔】在这里衷心感谢大家为了保护自己与身边的人,凡已注射新冠疫苗者介可前来领取免费甜品。还没排到期的没关系,因为这优惠从1/6/2021 开始是无限期,注射后来领就对了!👍🏼
齐抗疫,献出你的一臂之力!💪🏼