Get LYLA Free Trial Sample Kit
Boost your immune system with LYLA free trial sample kit containing premium supplements for modern women.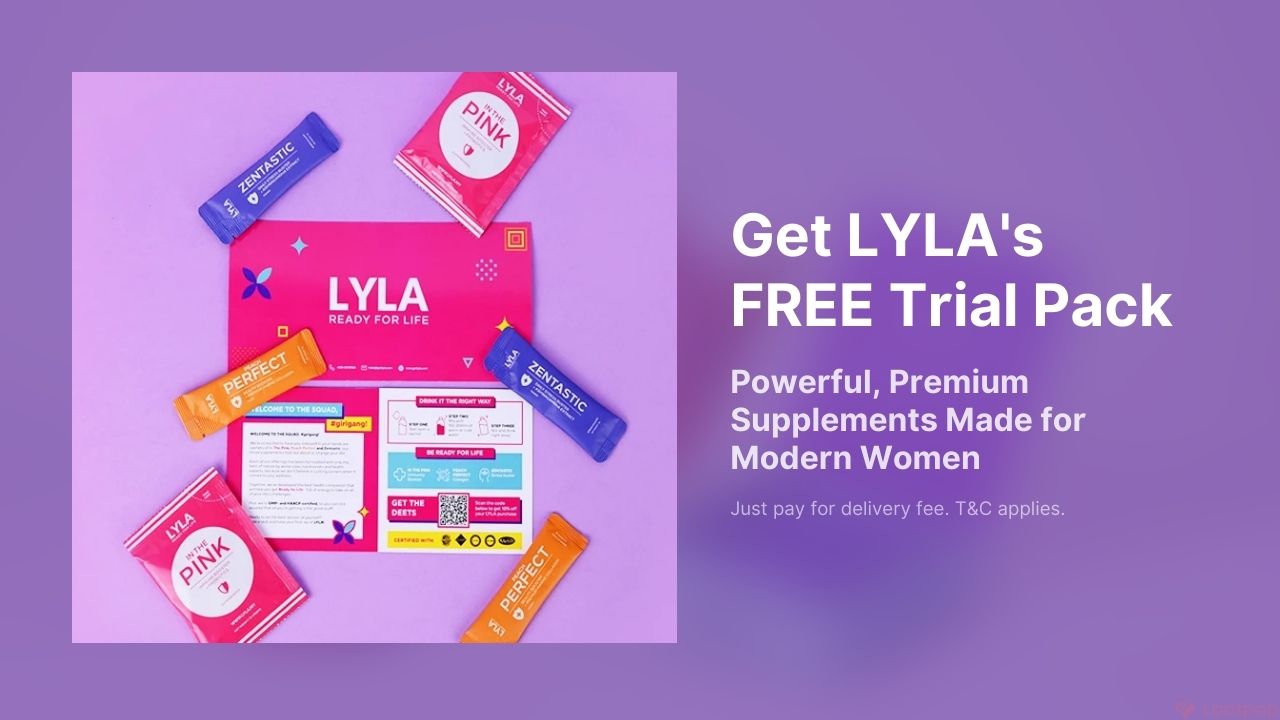 They say, health is wealth. While we still can, let's take care of ourselves with supplements that help us boost our wellness. Shall we?
Claim your LYLA free sample kit for free* and get it delivered straight to your doorsteps. You just need to pay for free shipping.
In the free kit, you'll get:
In The Pink: Berry-flavoured immunity booster containing probiotics, Oxxynea®, goji berry and elderberry
Peach Perfect: Daily collagen supplement with marine collagen peptide & vitamin C
Zentastic: Stress-reducing, sleep-enhancing supplement featuring Ashwagandha extract
When it comes to our supplements, we won't settle with anything but the best. We formulated Peach Perfect with clean ingredients that are non-GMO, soy-free, and gluten-free so that everyone can enjoy the goodness of this great-tasting supplement!
Each of our offerings has been formulated with only the best of nature by world-class nutritionists and health experts. Your journey to wellness starts here.