GrabExpress Super Sender Subscription
Subscribe to GrabExpress Super Sender and save up to RM250 per month! Enjoy fast and hassle free delivery!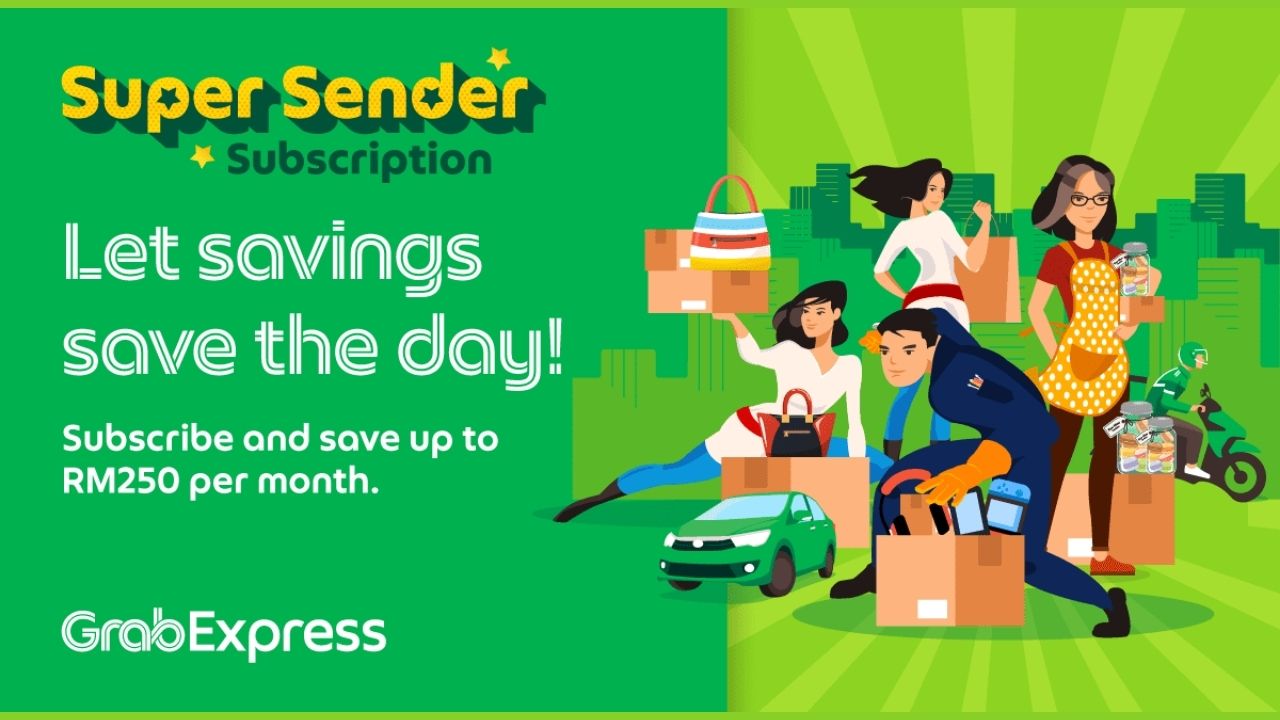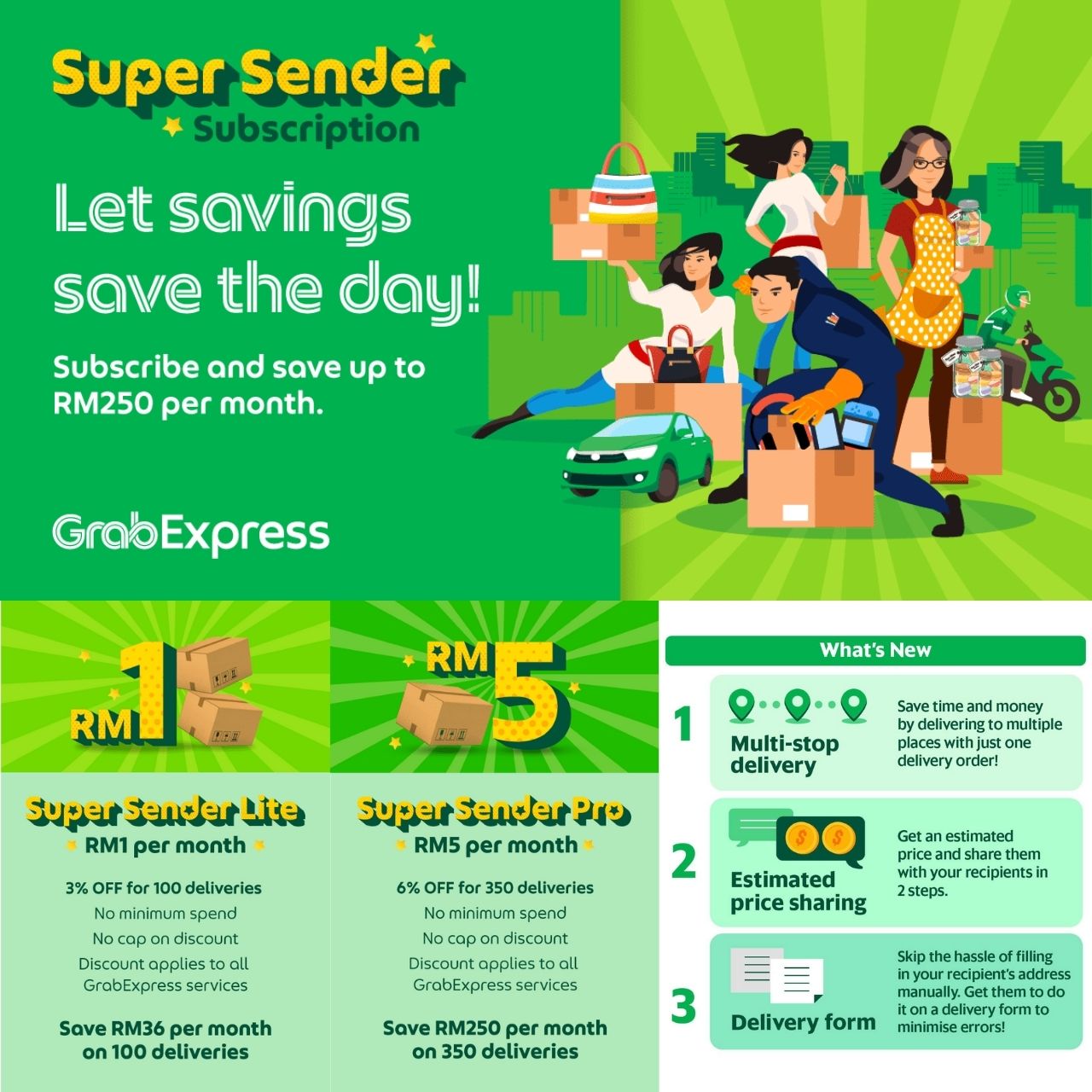 If you're looking for ways to save, and still deliver to your customers promptly, check this INTRODUCTORY super deal out! With GrabExpress Super Sender subscription, all taukehs who need to level up on deliveries can save up to RM250 per month. Two types of subscription to choose from:
Super Sender Lite (RM1 per month)
3% off 100 deliveries
Save up to RM36 per month with 100 deliveries
Super Sender Pro (RM5 per month)
6% off 350 deliveries
No discount cap.
No minimum spend.
Discount applies to all GrabExpress services.
Save up to RM250 per month with 350 deliveries
Grab's delivery-partners will be your reliable sidekick when you need super fast deliveries with super savings. Be sure to use the Estimated Price Sharing and Delivery Form for an even better delivery experience.
New Features from GrabExpress
Multi-stop deliveries: save time and money by delivering to multiple places with just one delivery order!
Estimated price sharing: Get an estimated price and share them with your recipients in 2 steps.
Delivery form: Skip the hassle of filling in your recipient's address manually. Get them to do it on a delivery form to minimise errors!
Be sure to explore the new features of GrabExpress for an even better delivery experience!