Hada Labo Sample Giveaway September 2021
Redeem your Hada Labo Kouji Treatment Cream 14g free sample during September's Hada Labo Sample Giveaway!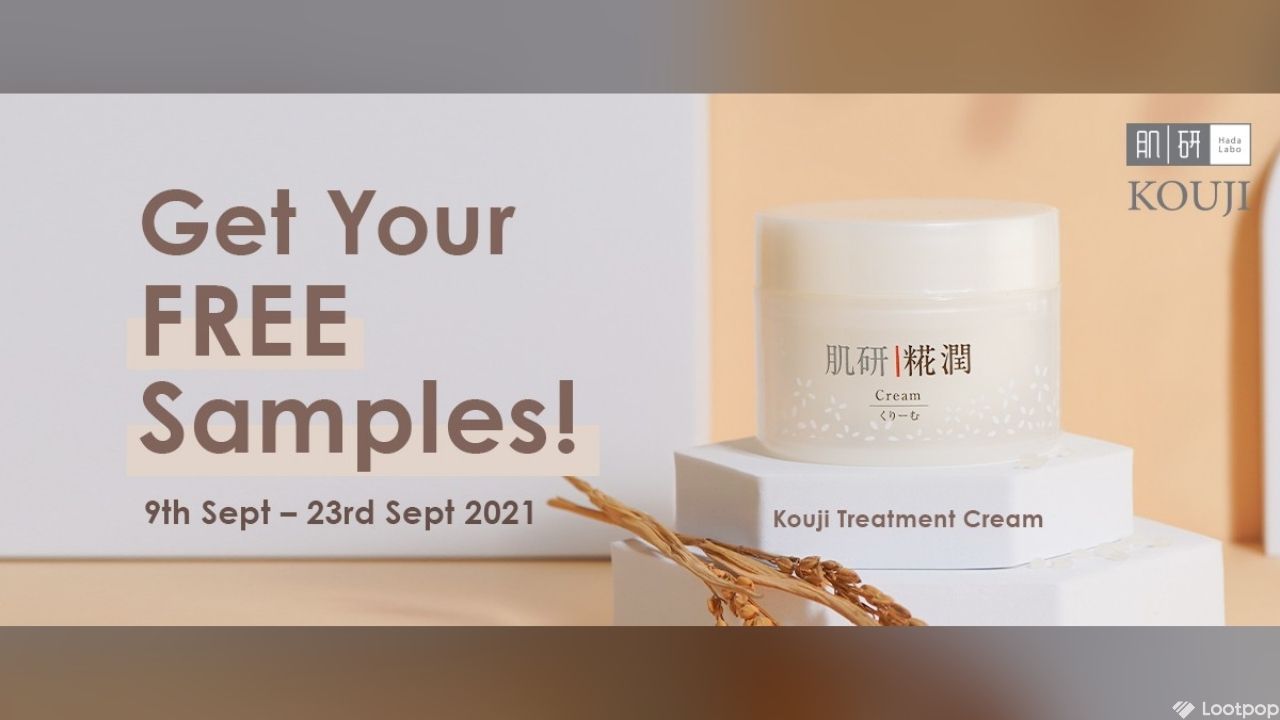 Answer a simple question on Hada Labo's sample giveaway page to redeem Hada Labo Kouji Treatment Cream 14g. There are 4000 units to be given away so act fast!
Koujihada Cream is an anti-ageing all-in-one Japanese moisturiser cream for dry, mature skin.
The rich moisturiser cream has the effects of a hydrating lotion, beauty serum, and moisturiser in one. It features nutrient-rich white rice koji produced by renowned rice koji specialist, Furumachi Kouji Seizousho in Niigata, Japan. The rice koji is naturally rich in amino acids, folic acids, minerals, and vitamins to moisturise, protect, and firm up dry skin with signs of ageing.
The moisturising cream can be used on the face and body on adult and children's skin alike.
Lightweight, soft cream texture to deeply moisturize and nourish skin.
Boost skin's smoothness and firmness
Leave skin significantly soft, smooth and supple.