Intel Gamer Days 10-Day Giveaway
To celebrate Intel® Gamer Days Festival and Merdeka day, we're giving out daily game codes for Crysis and Humankind, plus other goodies for 10 days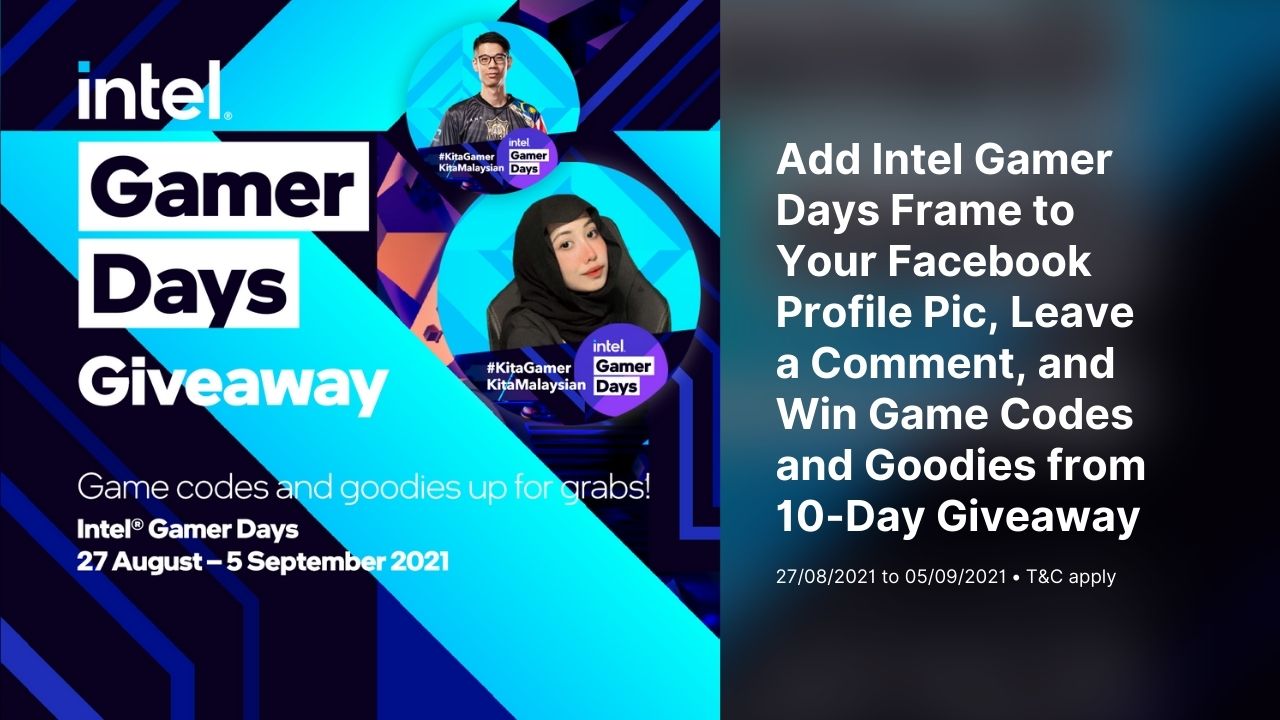 To celebrate Intel® Gamer Days and Merdeka day, we're giving out game codes and goodies!
How to Join the Giveaway
To be in the running for the giveaway, add Intel Gamer Days frame to your Facebook profile pic and comment in the post why you are proud to be a Malaysian Gamer in the comments section here: https://www.facebook.com/IntelMalaysia/photos/a.165463303486660/4633827233316889/
How to add the frame to your Facebook profile picture:
Click your profile picture in the bottom left and select your Page
Search for 'Intel Gamer Days'
Choose the frame you want to use from the results.
Click Use as Profile Picture and you're done!