Knockdown Prices on All Baths, Hand Wash & Sanitizers at Guardian
Save up to 40% for all bath, hand wash & sanitizer at Guardian online and in-store from now until 26 October 2021.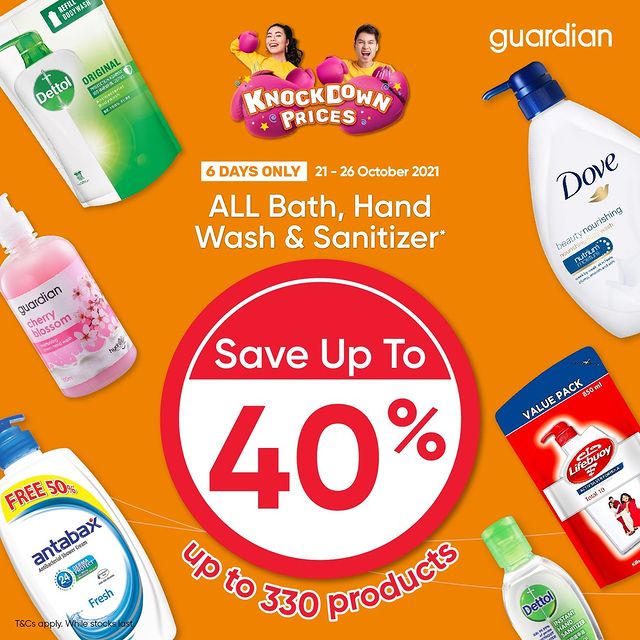 Feel fresh and confident all day long #GuardianSquad! Wash away the bad germs. keep your hand & body clean all the time! Get yours now!