Koloko and Friends Contest
Take the most creative photo or video of youself with a Koloko snack and join the #kolokoandfriends contest to win RM500 this August!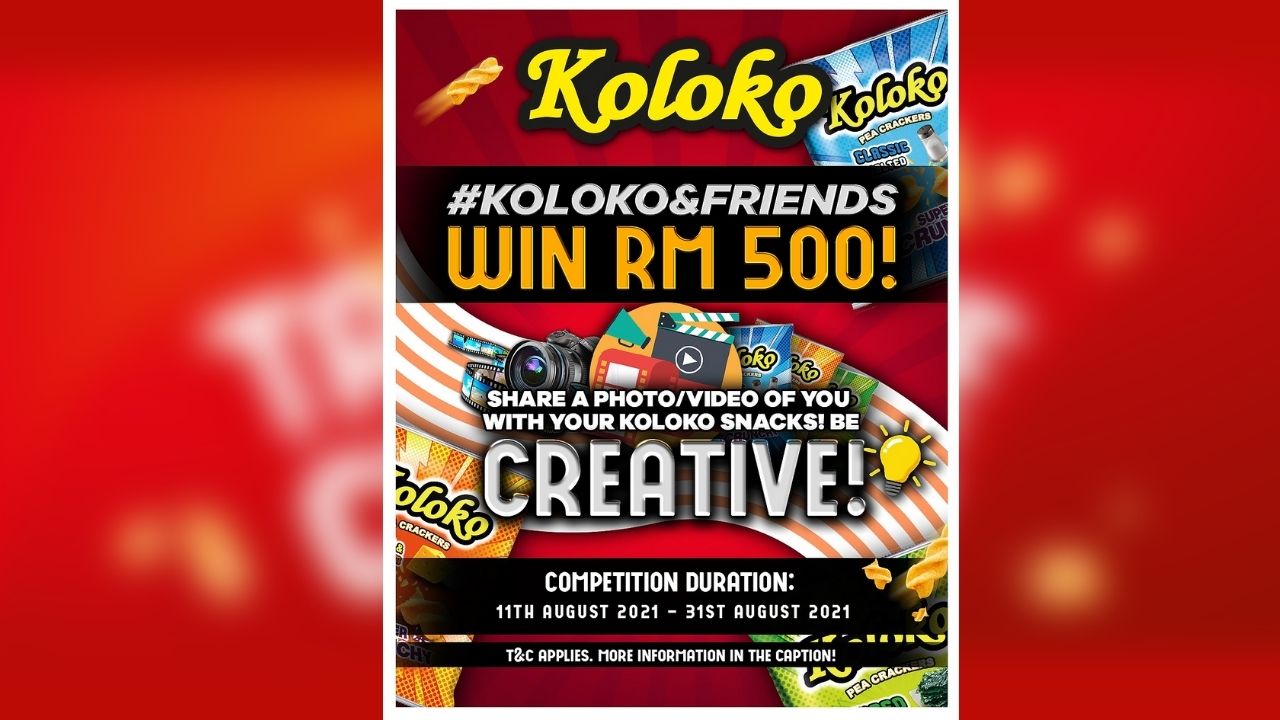 Come join #KolokoAndFriends If you wanna win RM 500!
Upload the most creative photo/video of yourself with a Koloko snack, and stand a chance to win RM500 this August! 🥳
HOW TO JOIN:
Step 1: Follow @kolokomalaysia on Instagram. Never follow, cannot join ah!
Step 2: Upload a photo/video of you with your Koloko snacks on your Instagram profile (set your profile to public)
Step 3: Use the hashtag #KolokoAndFriends on your post so we can check out your entry!
Step 4: Keep posting as many videos/photos as you want! There's no limit to the number of entries!
Winners will be determined by who has the most creative post!
Competition ends 31st August 2021. Only for Malaysian citizens! 🇲🇾
Faster tell your friends and joinnnn!! 🏃