Lancôme Wheel of Happiness
Play Lancôme Wheel of Happiness and win gifts and vouchers!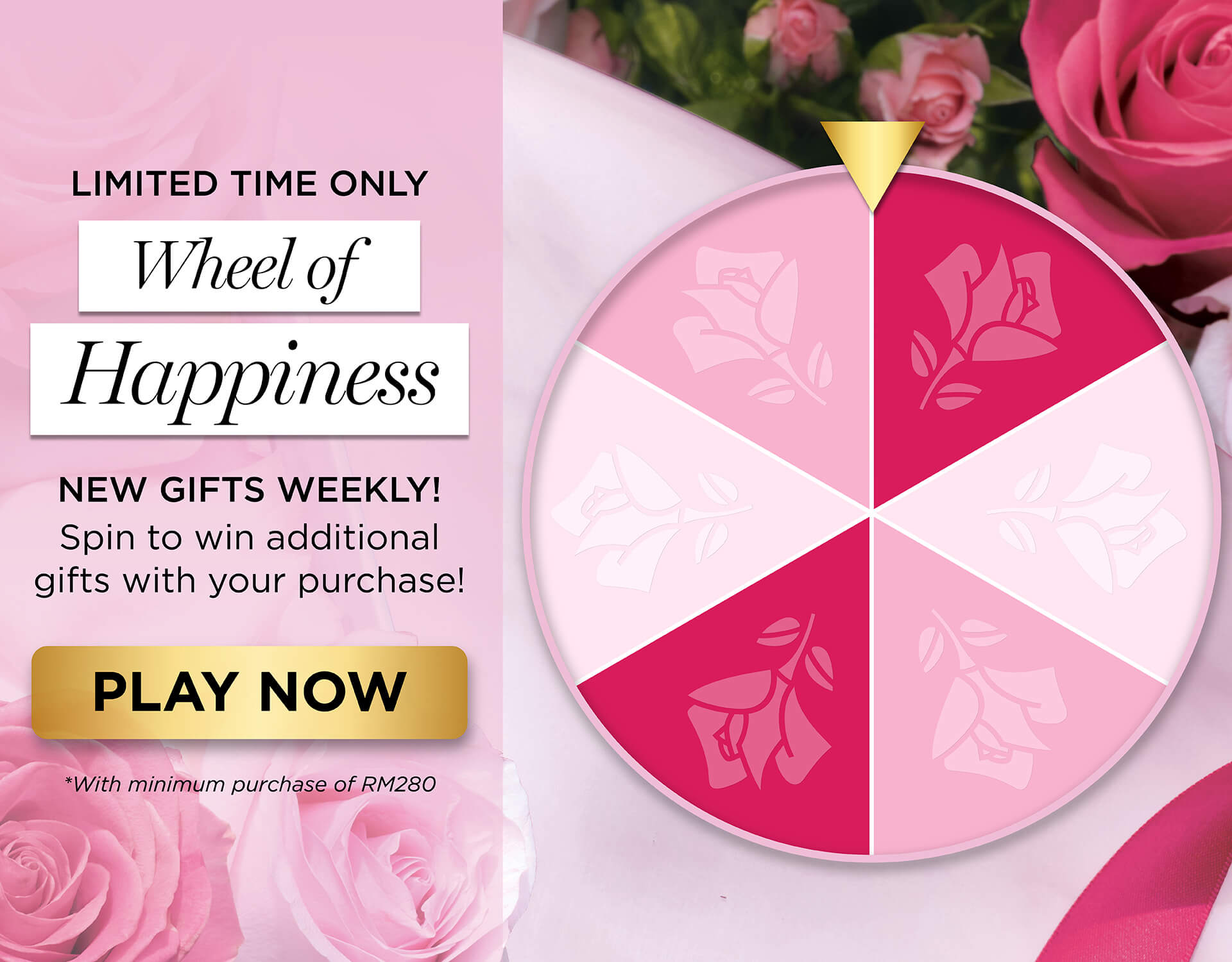 Start your weekend off right by spinning the wheel of happiness and walk away with additional gift when you spend a minimum of RM280 with us! New treats will be offered weekly.
This is also the time for all new Lancôme customers to become our member WITH ANY PURCHASE! Seize this opportunity by 17th October and add one out of the many Lancôme's favourites to your shopping bag while you're at it.
How to play:
Step 1: Spin the Wheel of Happiness
Step 2: Win additional gifts!
Step 3: Continue Shopping
Step 4: Checkout with items in cart to redeem reward