Lazada & Maybank Link Up & Top Up Cashback
Get RM10 cashback when you top-up your Lazada Wallet (min. RM50) with your linked Maybank2u account! Limited users daily from now until 12 December 2021.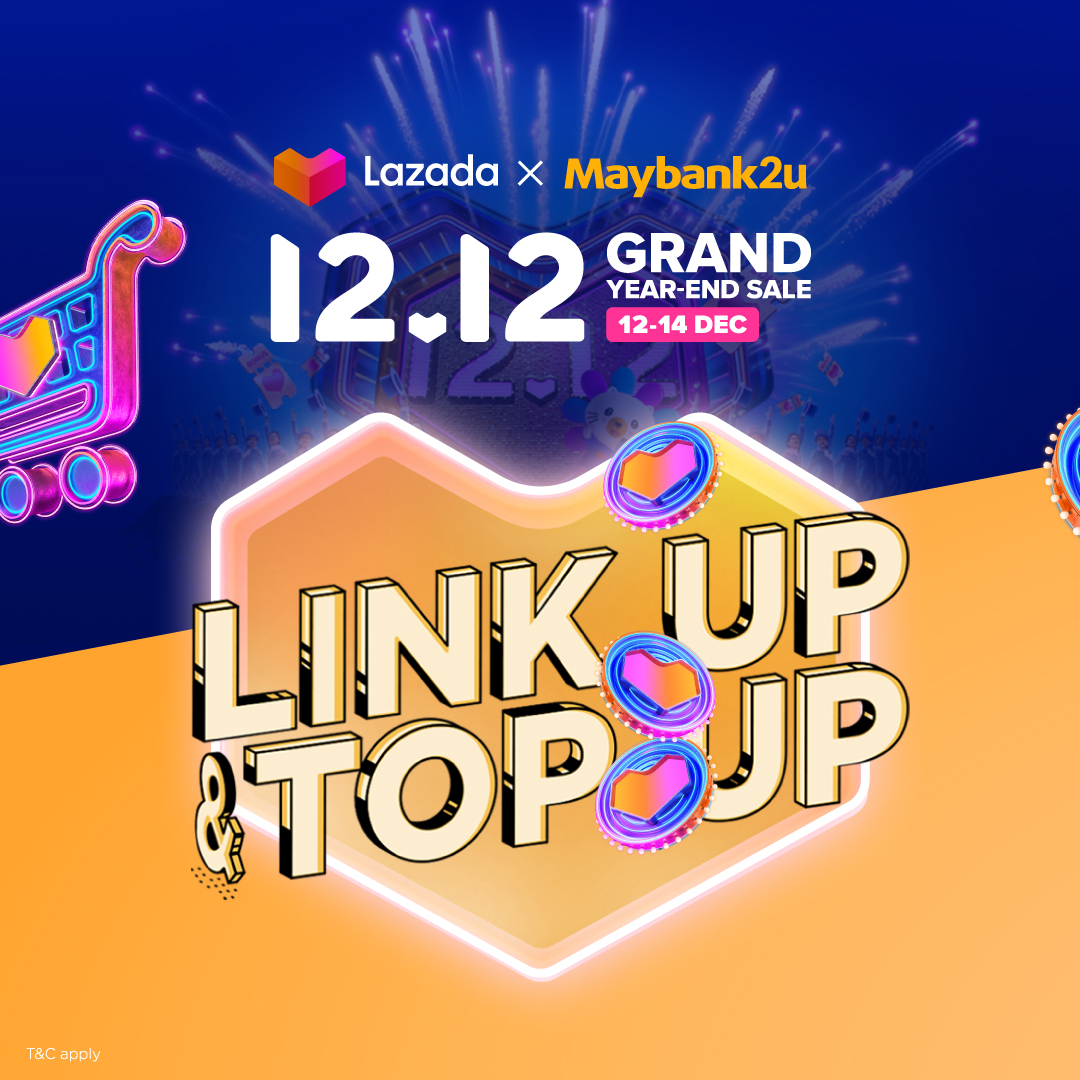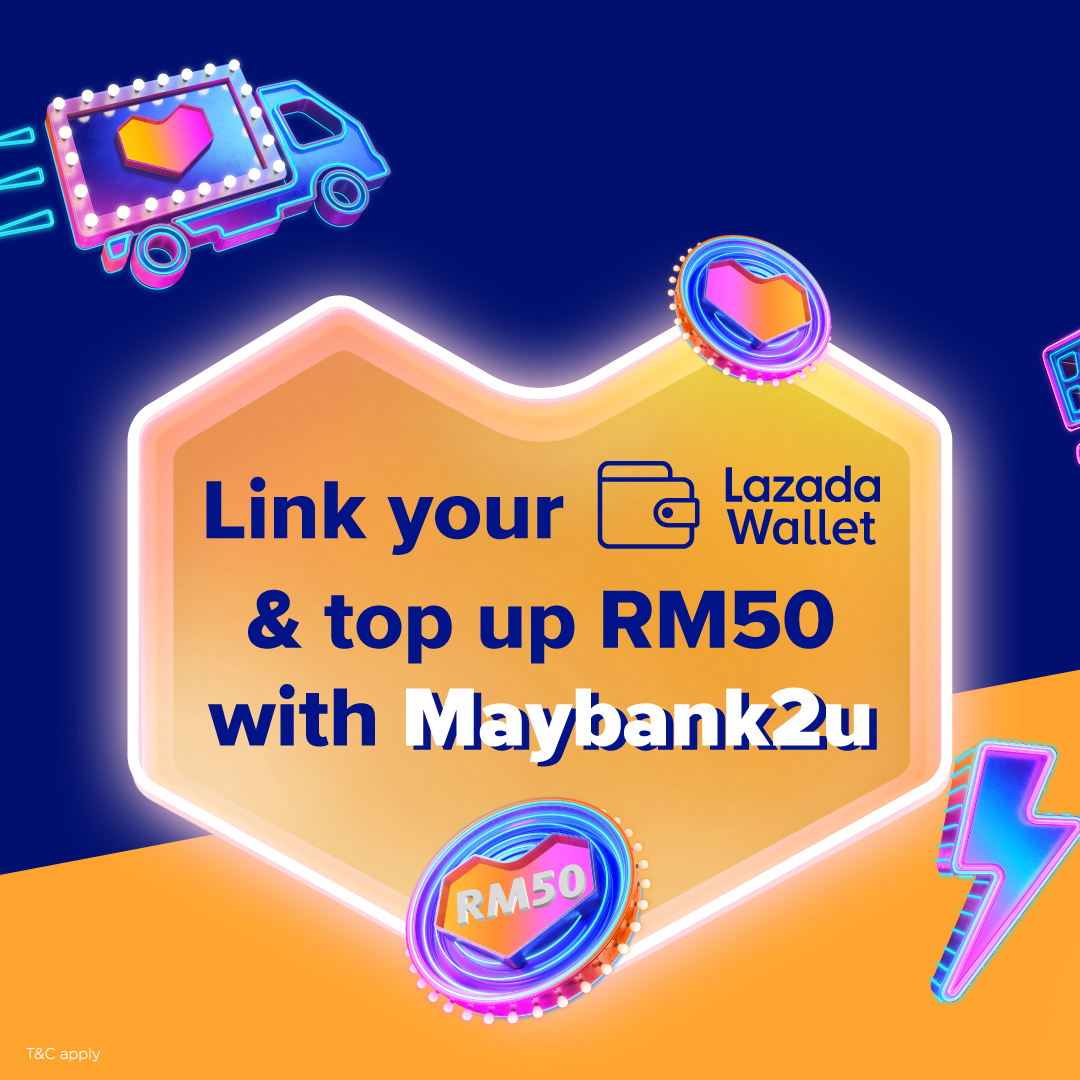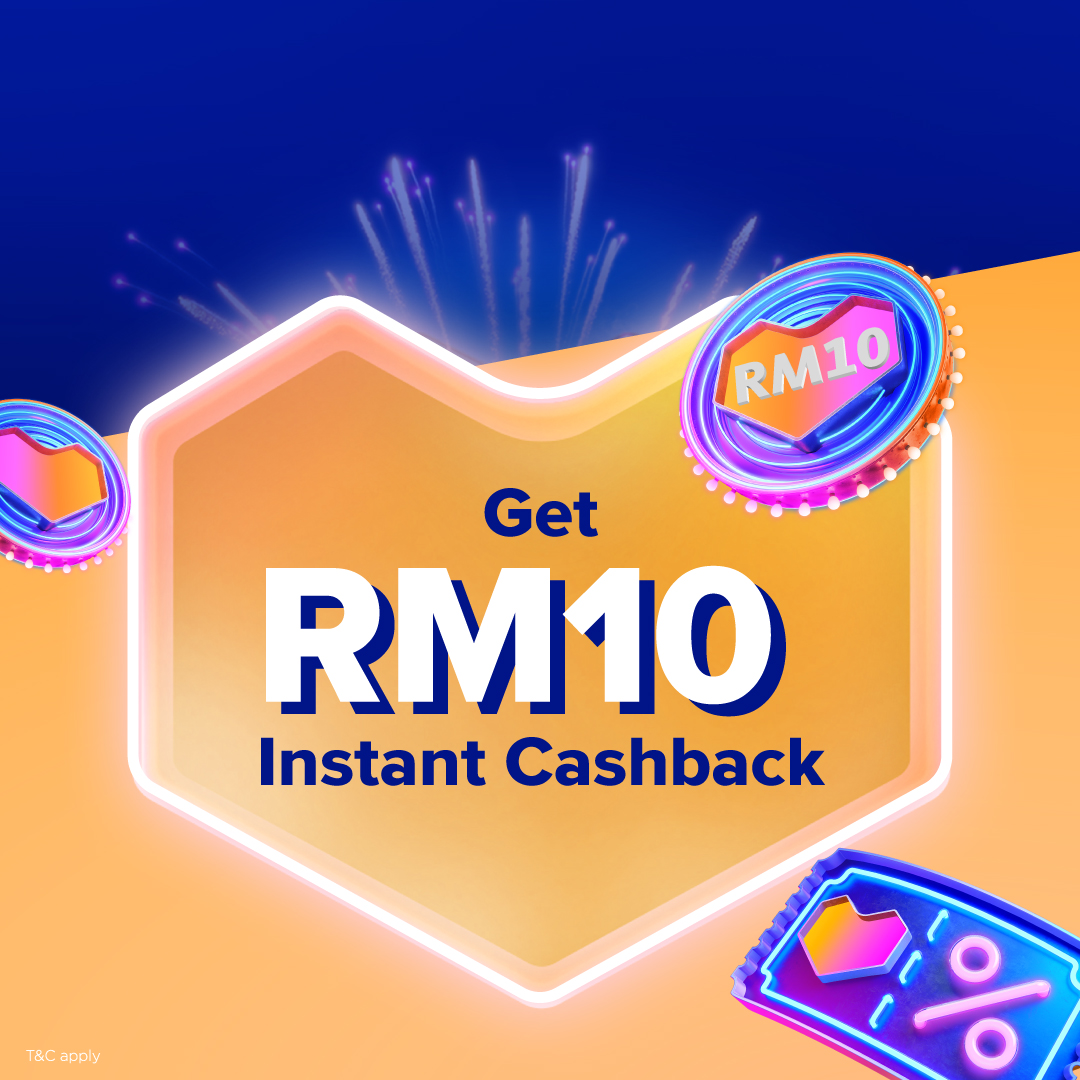 Top-up your Lazada Wallet with a minimum value of RM50 with your linked Maybank2u account and be eligible for a chance to win RM10 Cashback.
Who can win the RM10 Cashback:
This campaign is open to all Maybank2u customers on Lazada. Each customer can win RM10 cashback when they top up their Lazada Wallet with a linked Maybank2u account, while cashbacks last.
How to link your Maybank2u account to Lazada Wallet:
Step 1: On your Lazada app and tap on 'Account'
Step 2: Under your Lazada Wallet, tap on 'Top up'
Step 3: Enter your top-up amount (min. RM50 for cashback) and tap on 'Continue'
Step 4: Select 'Add Maybank2u account' as your top up method and tap on 'Confirm'
Step 5: Proceed to log in and authorise the top up and link up.
Upon successful top-up from Maybank2u account, a cashback value of RM10 will be credited to your Lazada Wallet, provided you are within the first 479 users.