Masak Apa Tu? Contest, MCO Edition
Participate and win MASAK APA TU contest by Giselle and HEXA Food to win prizes worth up to RM600!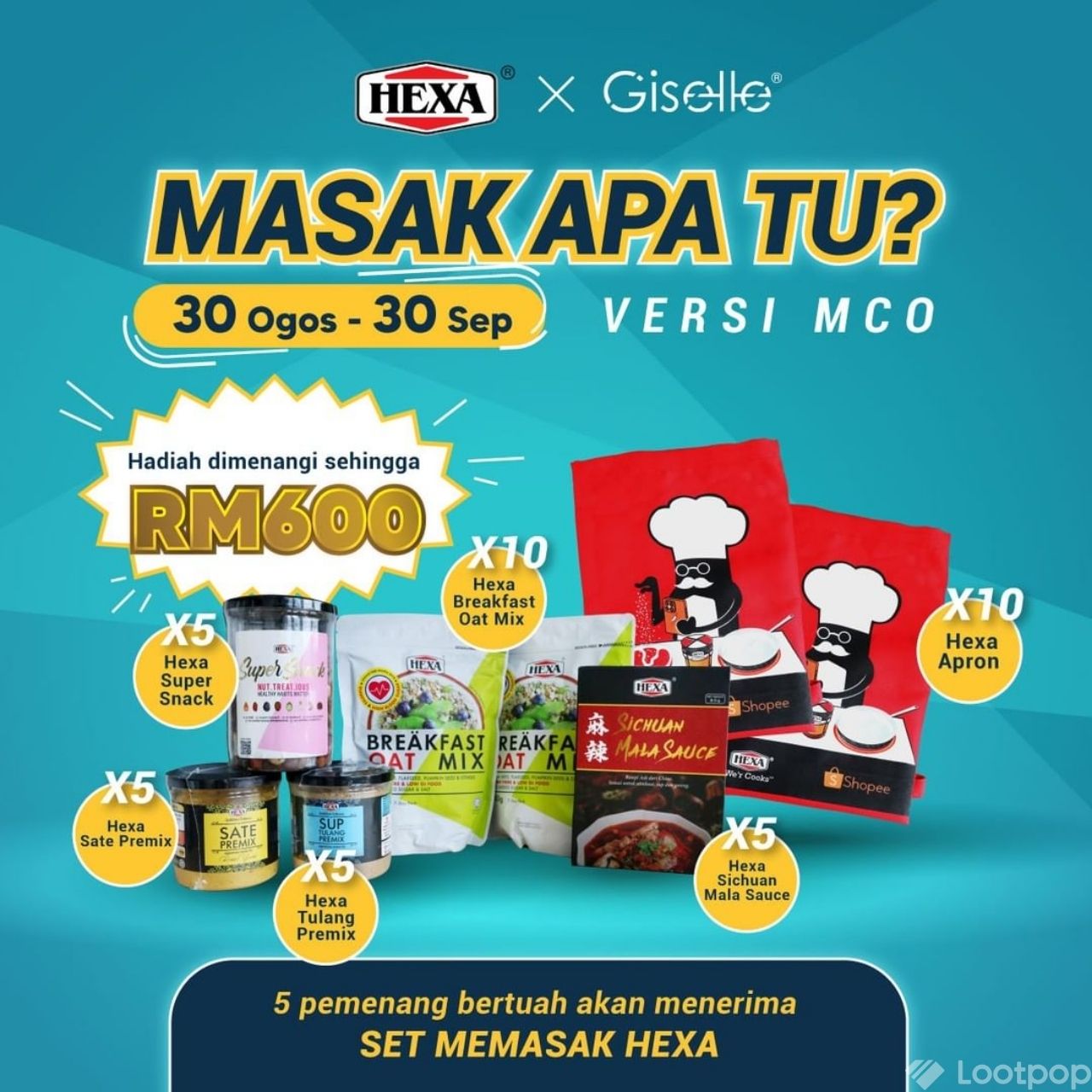 Jangan lepaskan peluang dengan menghantar gambar masakan anda secara kreatif di ruang komen dan berpeluang memenangi set memasak HEXA bernilai sehingga RM600!!
Syarat-syarat penyertaan
1. Follow Giselle di Facebook, Instagram & Shopee:
2. Like & Share post ini: https://www.facebook.com/Giselle.appliances/posts/1206598266487459
3. Upload, post gambar makanan anda di komen dan tag 3 rakan
4. Sertakan bersama barangan Giselle (Bebas)
5. Sertakan kapsyen paling kreatif
6. Kongsikan gambar anda di ruang story dan tag Giselle di Facebook atau Instagram
5 pemenang bertuah akan dipilif melalui penyertaan di Facebook atau Instagram. Jom sertai segera untuk peluang keemasan ini!!
Hadiah yang boleh dimenangi adalah:
5x HEXA Super Snack
5x HEXA Sate Premix
5x HEXA Tulang Premix
10x HEXA Breakfast Oat Mix
5x HEXA Sichuan Mala Sauce
10x HEXA Apron
Pertandingan sah sehingga 30 September 2021.