McDonald's Drive-Thru Carnival Weekly Deals: 3-9 September
Get 50% off iced chocolate (M) and also buy 1 free 1 large fries via McD app and redeem at nearest McD Drive-Thru!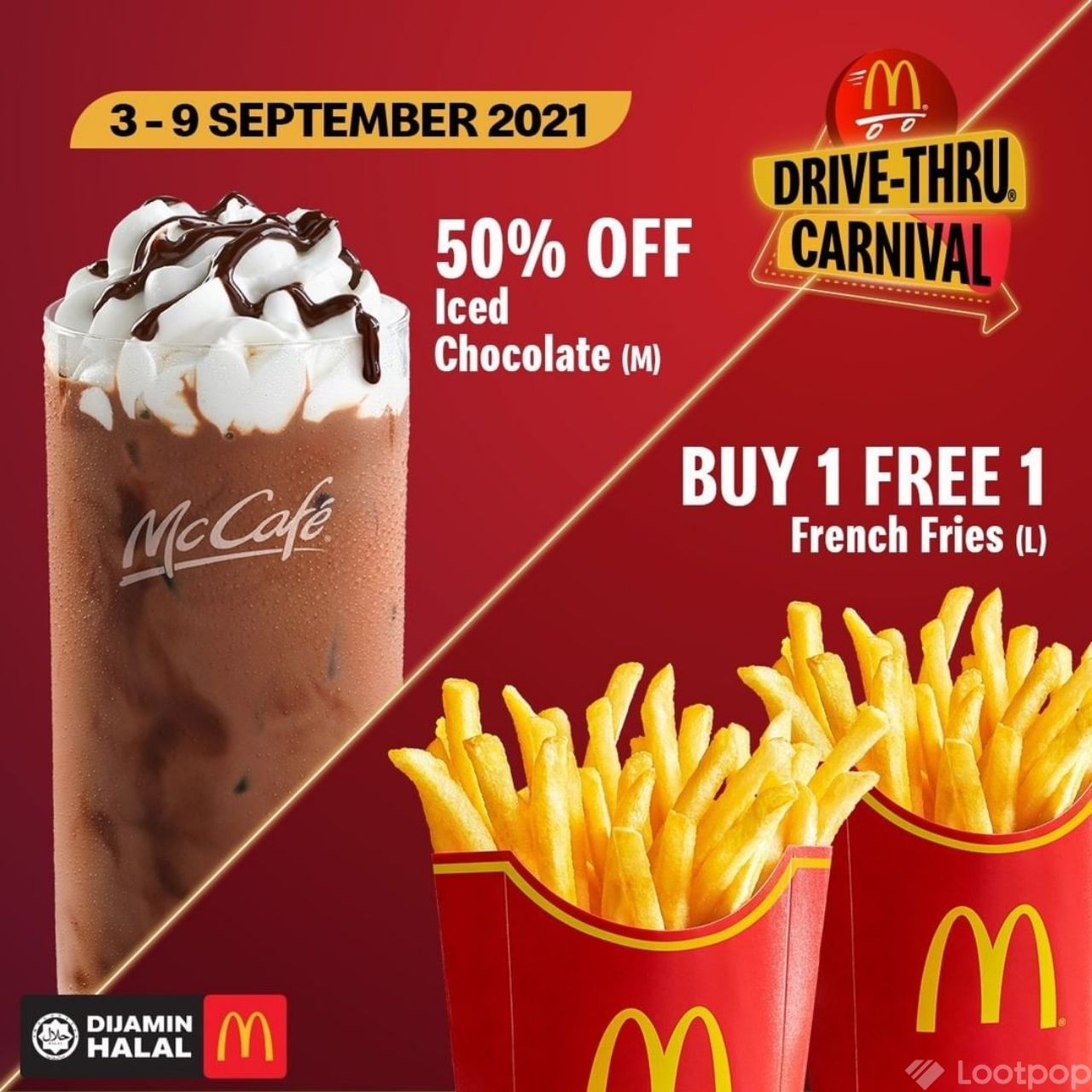 Get weekly deals with Drive-Thru Carnival! Enjoy 50% OFF Iced Chocolate (M) & BUY 1 FREE 1 French Fries (L) via McD app. Redeem at your nearest Drive-Thru from 3-9 Sept only.