MR DIY Sotong Game RM10k Photo Contest
Lovin' the latest Netflix hit: Squid Game? Join MR DIY Sotong Game Photo Contest and stand a chance to win cash vouchers from RM10000 prize pool.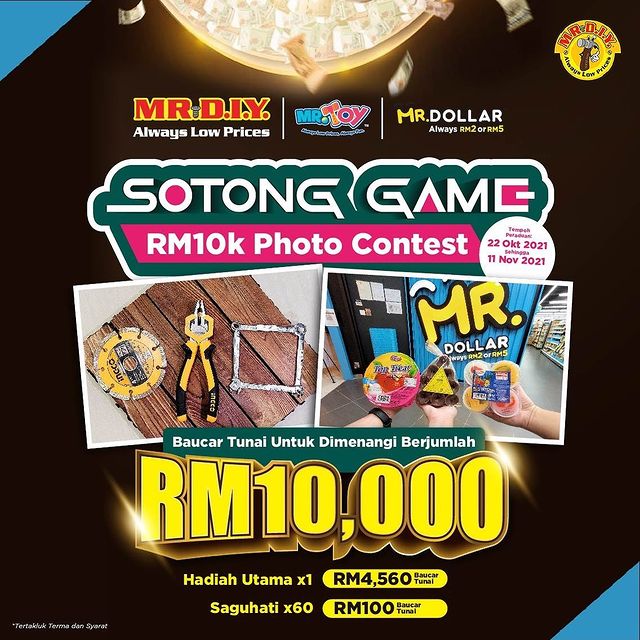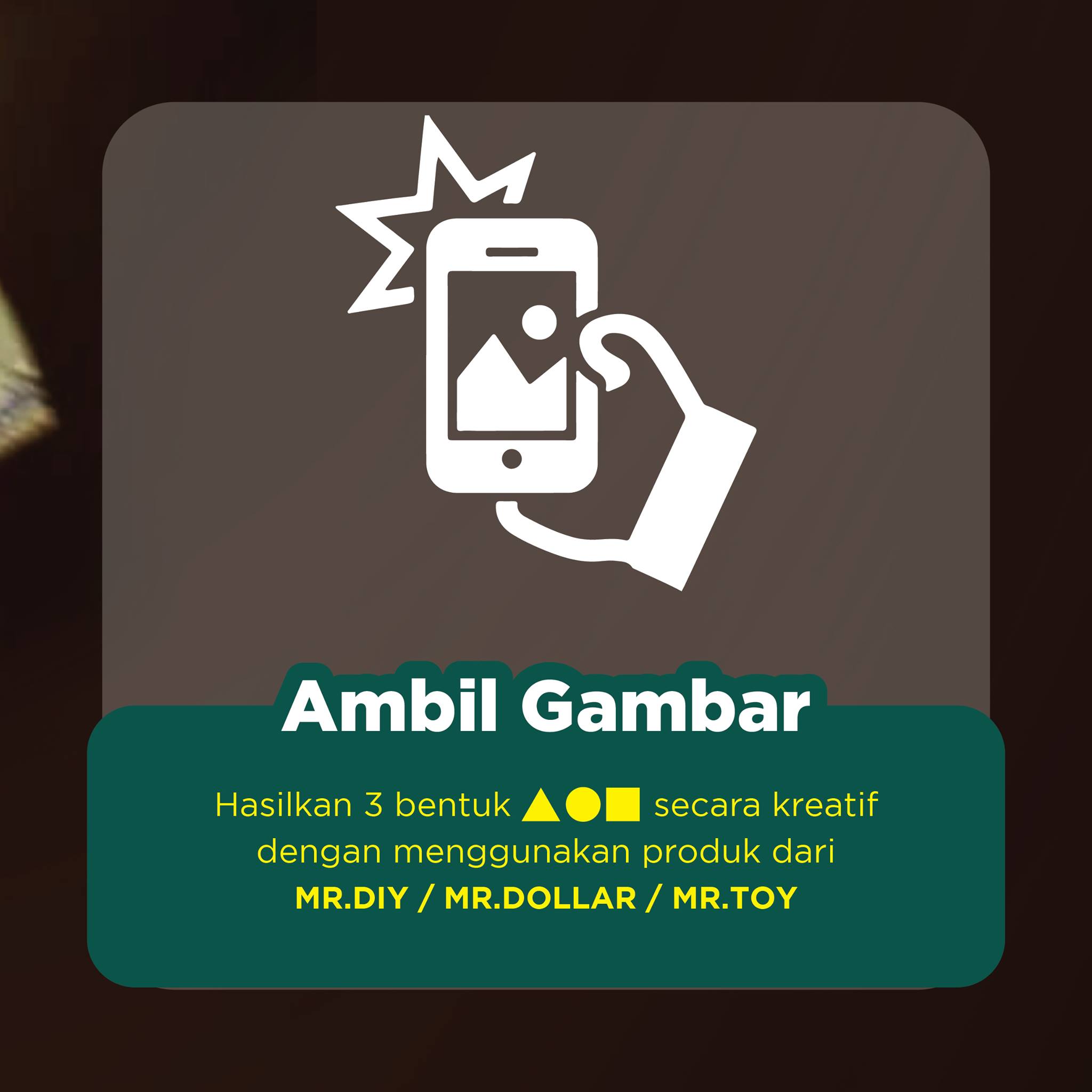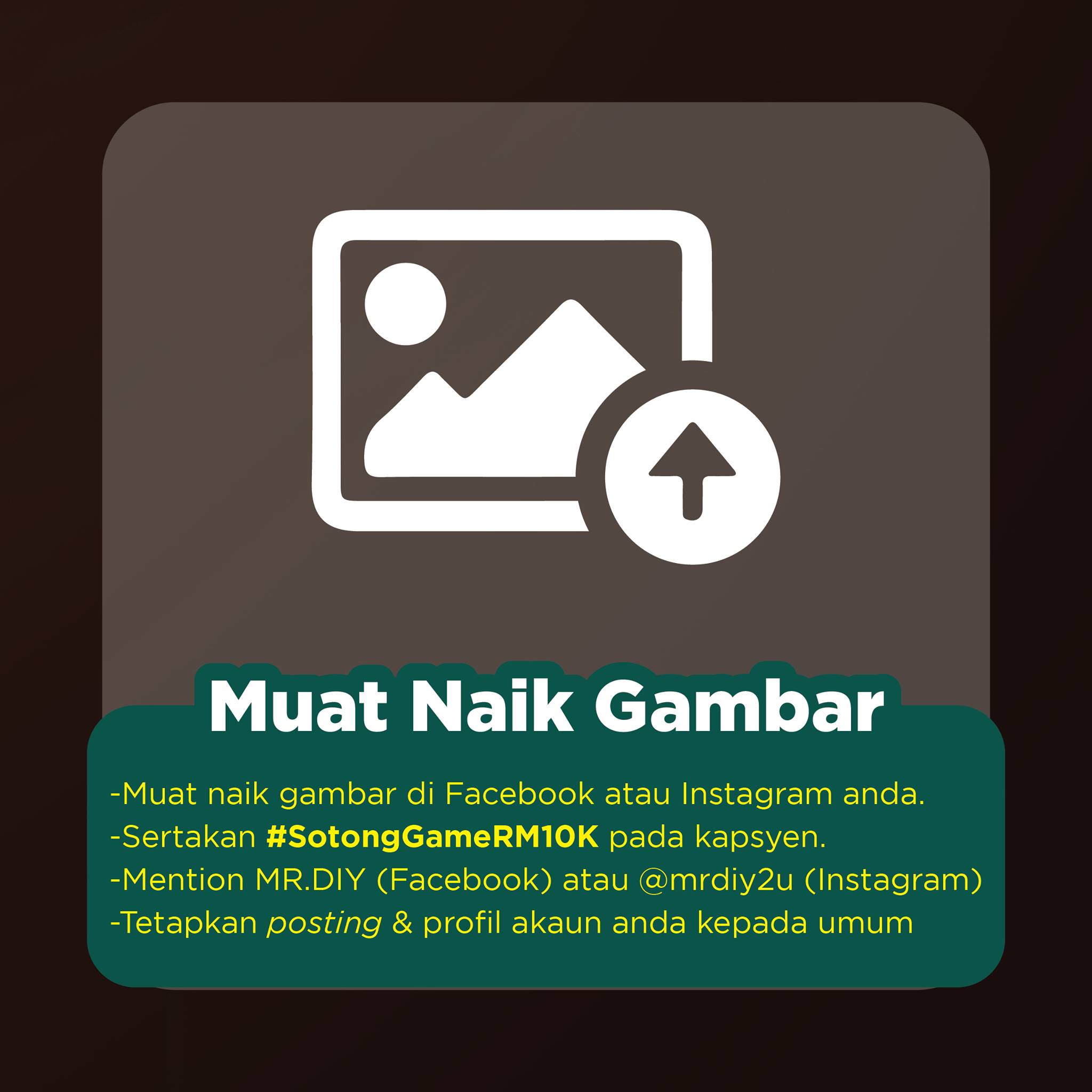 Ambil gambar dan menang baucar tunai berjumlah RM10,000? Ya betul!
Ikuti langkah tertera untuk menyertai peraduan SOTONG GAME RM10k Photo Contest kami secepat mungkin!
1. Hasilkan 3 bentuk 🔴🔺🟥 secara kreatif dengan menggunakan produk dari MR.DIY / MR.DOLLAR/ MR.TOY
2. Muat naik gambar di Facebook ataupun Instagram anda, sertakan #SotongGameRM10K dan mention MR.DIY IG atau FB pada kapsyen (Tetapkan posting & profil akaun anda kepada umun)
3. Tag 2 rakan baik mengenai peraduan ini.