myAEON2go 11.11 Fiesta
Celebrate 11.11 with AEON by shopping for daily essentials and groceries via myAEON2go with great discounts from now until 12th November 2021!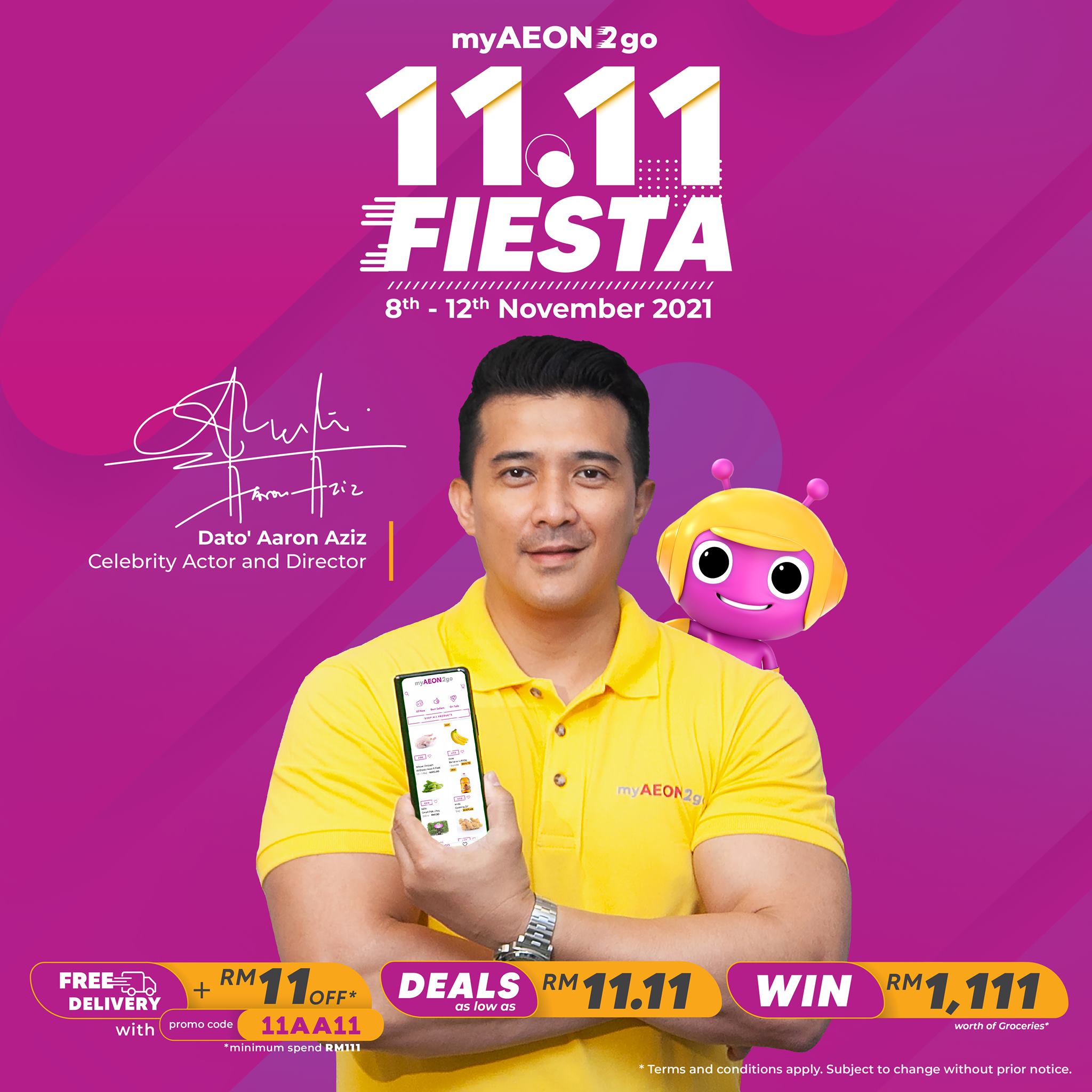 Kan dah kata, SADO-level promo...our BIG super-savings deal is finally here! 💪🏽
...and who better to offer SADO deals than Dato' Aaron Aziz, okayyyy!
Enjoy our 𝟭𝟭.𝟭𝟭 𝗙𝗶𝗲𝘀𝘁𝗮 via myAEON2go - awesome grocery promos from 𝟴 𝘂𝗻𝘁𝗶𝗹 𝟭𝟮 𝗡𝗼𝘃𝗲𝗺𝗯𝗲𝗿 𝟮𝟬𝟮𝟭 so don't be a slowpoke and miss all the fun!
Online grocery shopping has never looked this... macho!
Jangan kata abang Aaron Aziz tak payung. ☔ Click here for groceries 👉🏽 https://bit.ly/3mUiB2o