Netflix Buy & Win Contest
Purchase Netflix giftcards at any 7-Eleven to participate in Netflix Buy & Win contest and stand a chance to win cash prize up to RM10,000.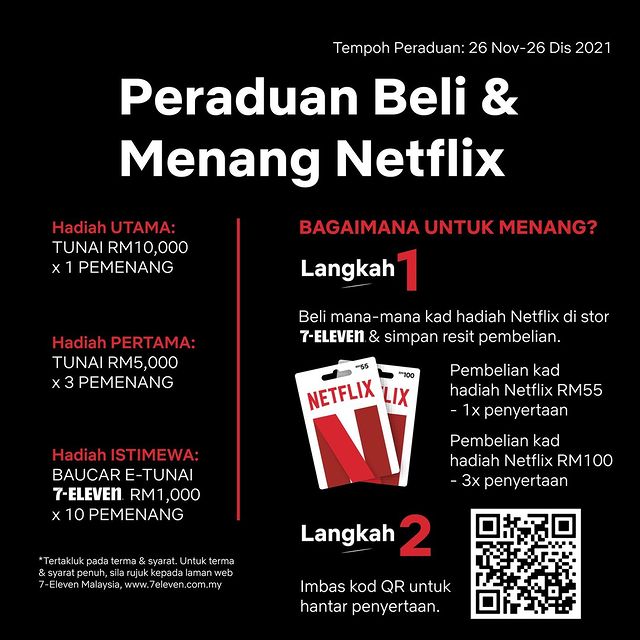 Peminat-peminat Netflix! 🍿📢
Wang tunai RM10,000 💰 menanti apabila anda sertai peraduan Beli & Menang Netflix! 🤩
Anda hanya perlu membeli kad hadiah Netflix di mana-mana 7-Eleven bermula dari sekarang hingga 26 Disember 2021 untuk menyertainya sekarang! ❤️️ #7ElevenMalaysia #Team7E
Ambil gambar resit dan imbas kod QR yang diterakan atau layari: (www.7eleven.com.my/campaign/) untuk hantar penyertaan! Sila simpan resit asal untuk tujuan verifikasi.