OLDTOWN Vaccination Shopee Voucher Giveaway
Get 20% off Shopee Voucher for OLDTOWN White Coffee if you are vaccinated.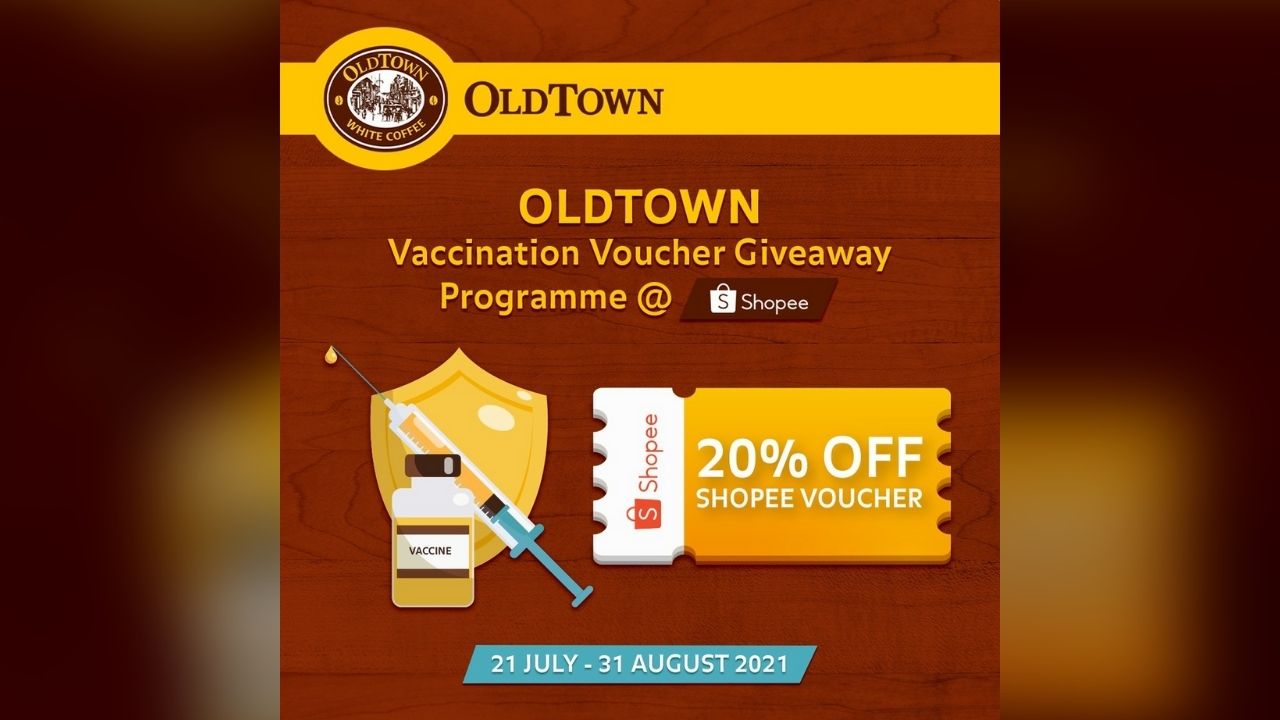 How to Get the Shopee Voucher
Step 1: Participants have to ensure that they are either registered for Covid-19 vaccination or have been vaccinated against Covid-19. The Participants' vaccination status should be clearly indicated on MySejahtera app.
Step 2: Send a screenshot of the Participants' MySejahtera profile AND a screenshot of the participants' MySejahtera Vaccination page to OLDTOWN White Coffee's Shopee Live Chat. Both screenshots will act as participants' proof of vaccination. The participants' MySejahtera profile and Vaccination page screenshots should clearly indicate participants' full name, the last 4 digits of MySJ ID, and the last four (4) digits of IC number; and the screenshot of the Vaccination page should clearly indicate participants' vaccination status and date (e.g. Registered, 1st Dose Completed, or 2nd Dose Completed).
Step 3: Participants checkout with the code given by OLDTOWN White Coffee's Shopee Live Chat Representative, subject to availability.
What can be Won
In this Giveaway, there will be 3,000 free 20% Off Shopee vouchers (subject to a minimum spend of RM15, capped at RM6) (the "Voucher") to be redeemed. The Giveaway will run on a first-come-first-serve basis and only applicable to the first 3,000 participants who redeemed and used it: