Petron x Shopee RM4 Cashback Voucher is Back
Enjoy RM4 cashback at Petron by purchasing Shopee cashback voucher on 23/8/21 and then use it on any day at a Petron station near you.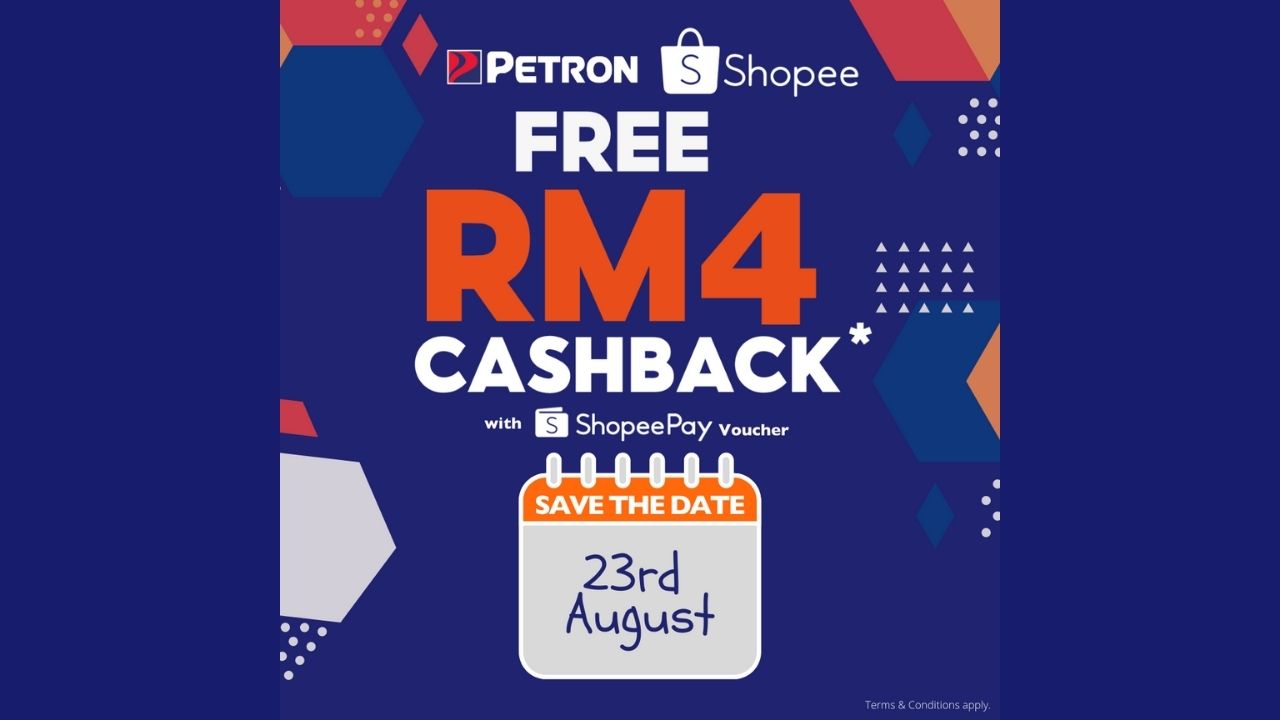 Back by popular demand! Save the date for 23rd of August 2021! Together with ShopeePay, we are bringing you the best value for money with RM4 CASHBACK promo! 🎉
Follow these simple steps below:
Step 1 - Purchase the ShopeePay Voucher here 👉 https://bit.ly/3hD848O (mobile only). Vouchers will be added on 23rd August at 0000 hours.
Step 2 - Head to a participating Petron station, spend a minimum RM15 and pay with the ShopeePay with the cashback voucher applied. That's it!