Pre-Order 31% Off Ice Creams on Baskin-Robbins Mobile App
It's official - you can now enjoy 31% off by pre-ordering on Baskin-Robbins mobile app. Our 31Day promo just got super easy and hassle-free!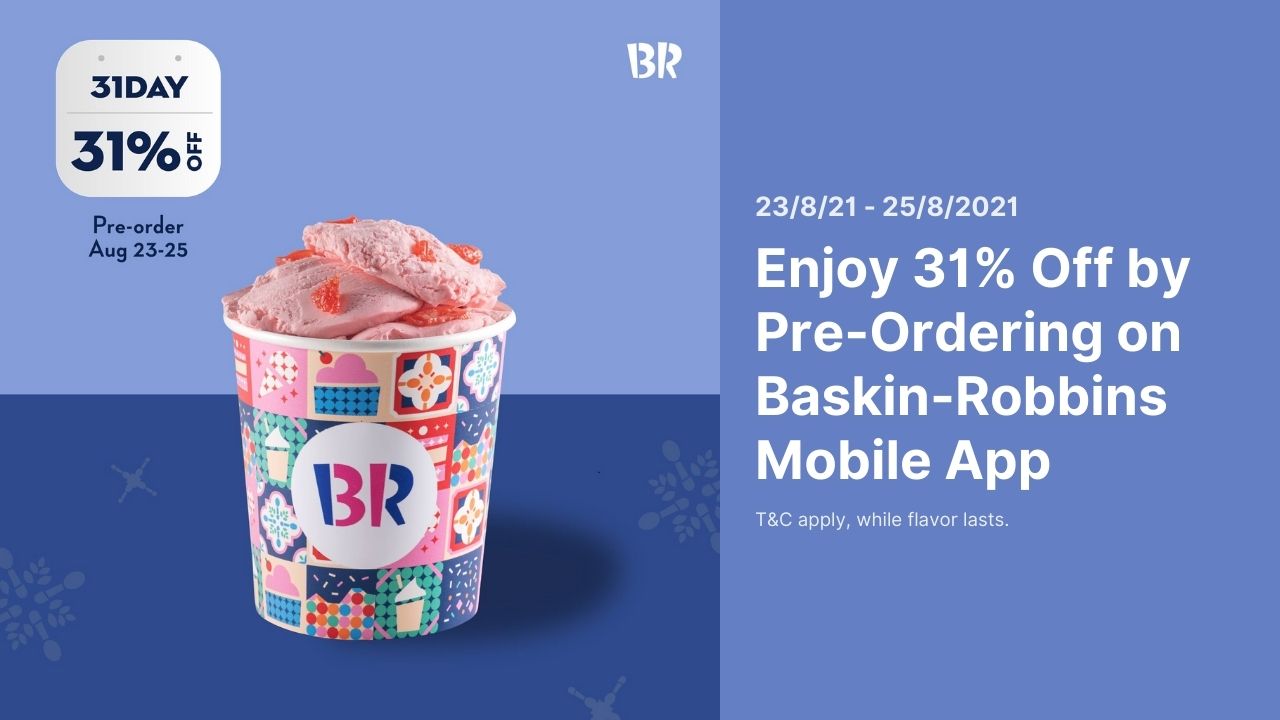 Download Baskin-Robbins mobile app and you'll be ready to go! So stock up on your favorite flavors and celebrate National Day the ice cold, creamy way.
Pre-order starts from 23 - 25 August 2021
Pick-up from 27 - 28 August 2021
Available in Pints, Quarts & Half Gallons
Download our B-R app and register today to pre-order your favorite flavors before they run out! You can safely collect your tubs of joy from your local SOP-friendly B-R store on your collection date.