RM2 Bold Deals from Texas Chicken x GrabFood
Use GrabFood voucher for RM2 bold deals on selected tasty treats with min spend RM30 on Texas Chicken Malaysia at GrabFood.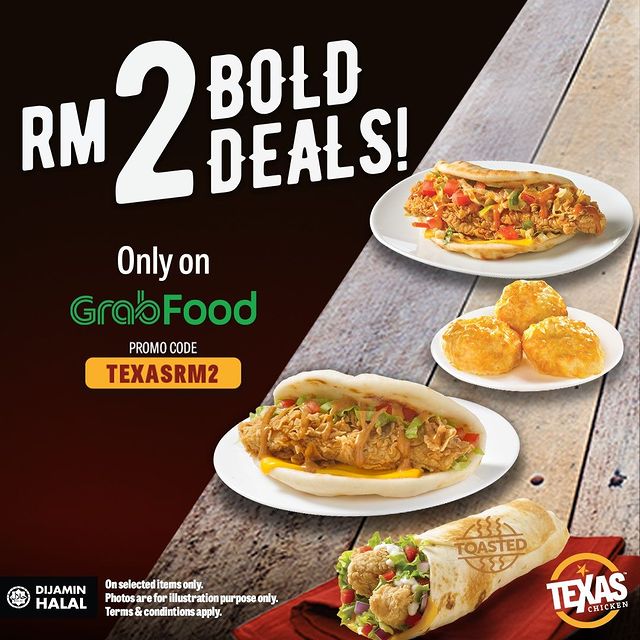 Our Bold Deals have been extended till 30 November! Indulge in any of these tasty treats for RM2 only!
🥙Smoky BBQ Flatbread
🥙Spicy Ramyeon Flatbread
🌯Tender Wrap
🍯3 Honey Butter Biscuits
How? Spend a minimum of RM30 on GrabFood, pick your favourite items above and check out using promo code TEXASRM2.
Enjoy this deal with Texas Chicken Malaysia.