RM22 for 2 Secret Recipe's Regular Cakes & 2 Coffees
Get this Lazada voucher to purchase 2 sets of Secret Recipe's Regular Cake and Coffee with just RM22 (normal price: RM41.20)!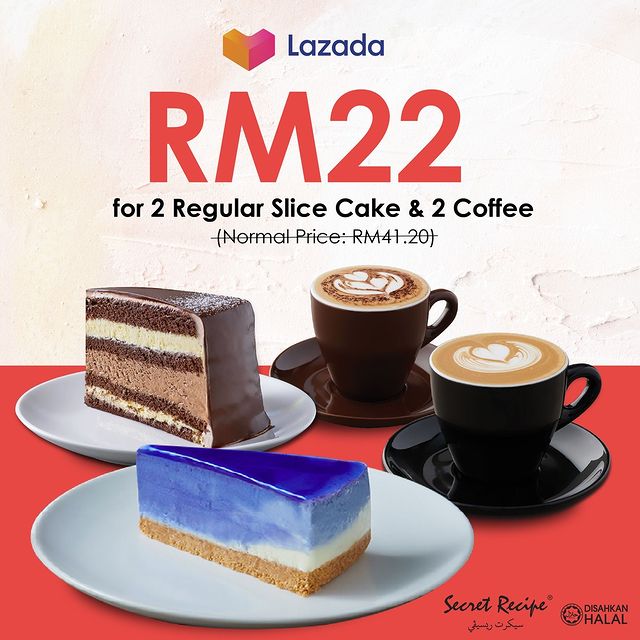 Good things come in pairs! Get this Lazada voucher and come have a nice tea time with your bestie 🥳 Voucher is only available for sale 10 – 12 October 2021 so hurry!
Redemption period: 10 October – 12 December 2021