RM5 Cashback at Empire Sushi
Spend at Empire Sushi with ShopeePay and get RM5 cashback!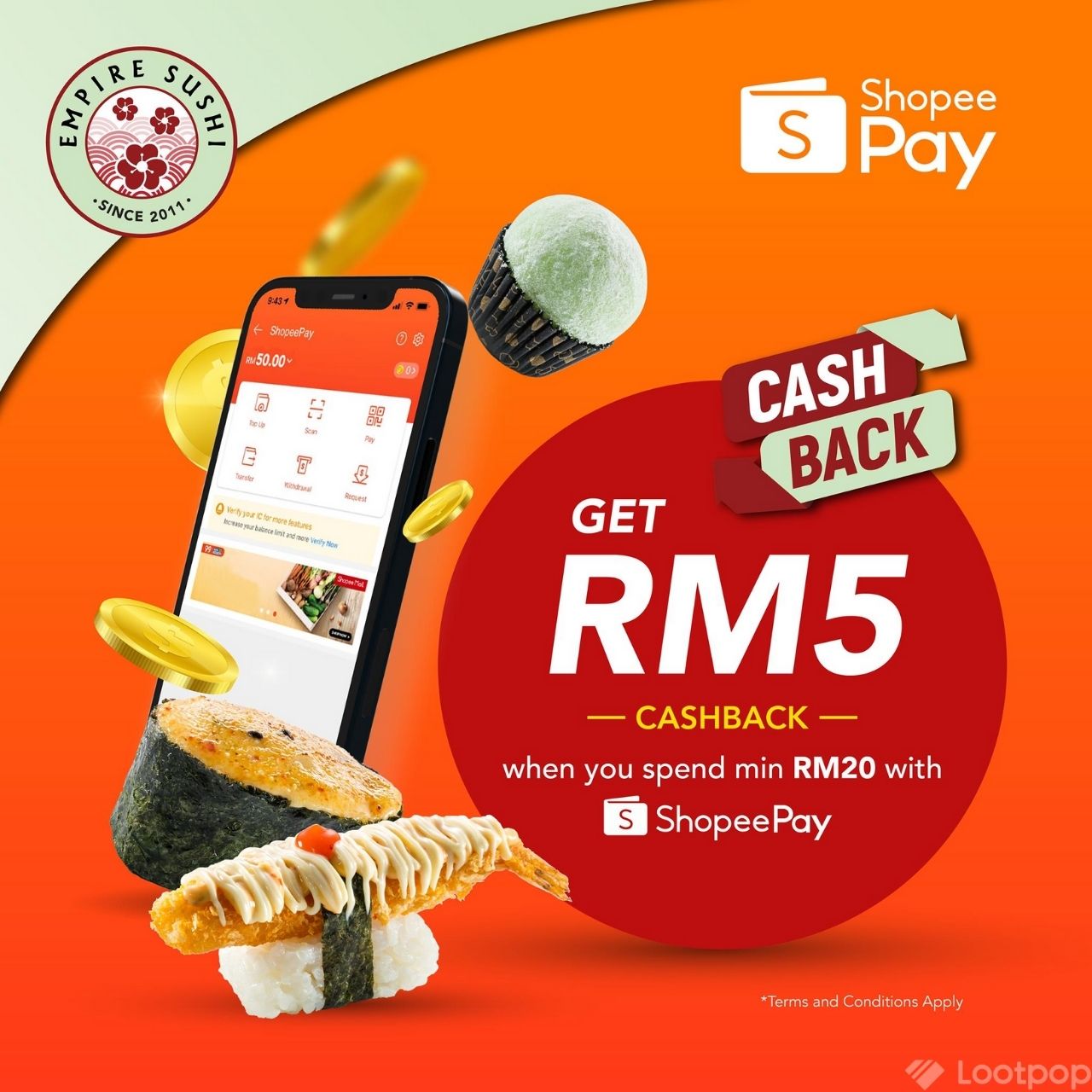 With purchase above RM20 at Empire Sushi, you will get RM5 cashback when you pay with ShopeePay!
How To Redeem
Step 1: Purchase your voucher via ShopeePay with only RM0.01. (Open ShopeeApp > Deals Near Me )
Step 2: Search for "Empire Sushi"
Step 3 : Select "Empire Sushi RM5 Cashback RM20 Min Spend"
Step 4: Open your ShopeePay when at Empire Sushi outlet and scan. Insert amount to be paid, choose the voucher and click "OK" proceed to pay.
Step 5: Wait 24-48 hours for the cashback to be credited to your ShopeePay account.