RM5 Coney Madness
Coney Madness sale is back! Get your favourite A&W chicken or beef coneys with just RM5!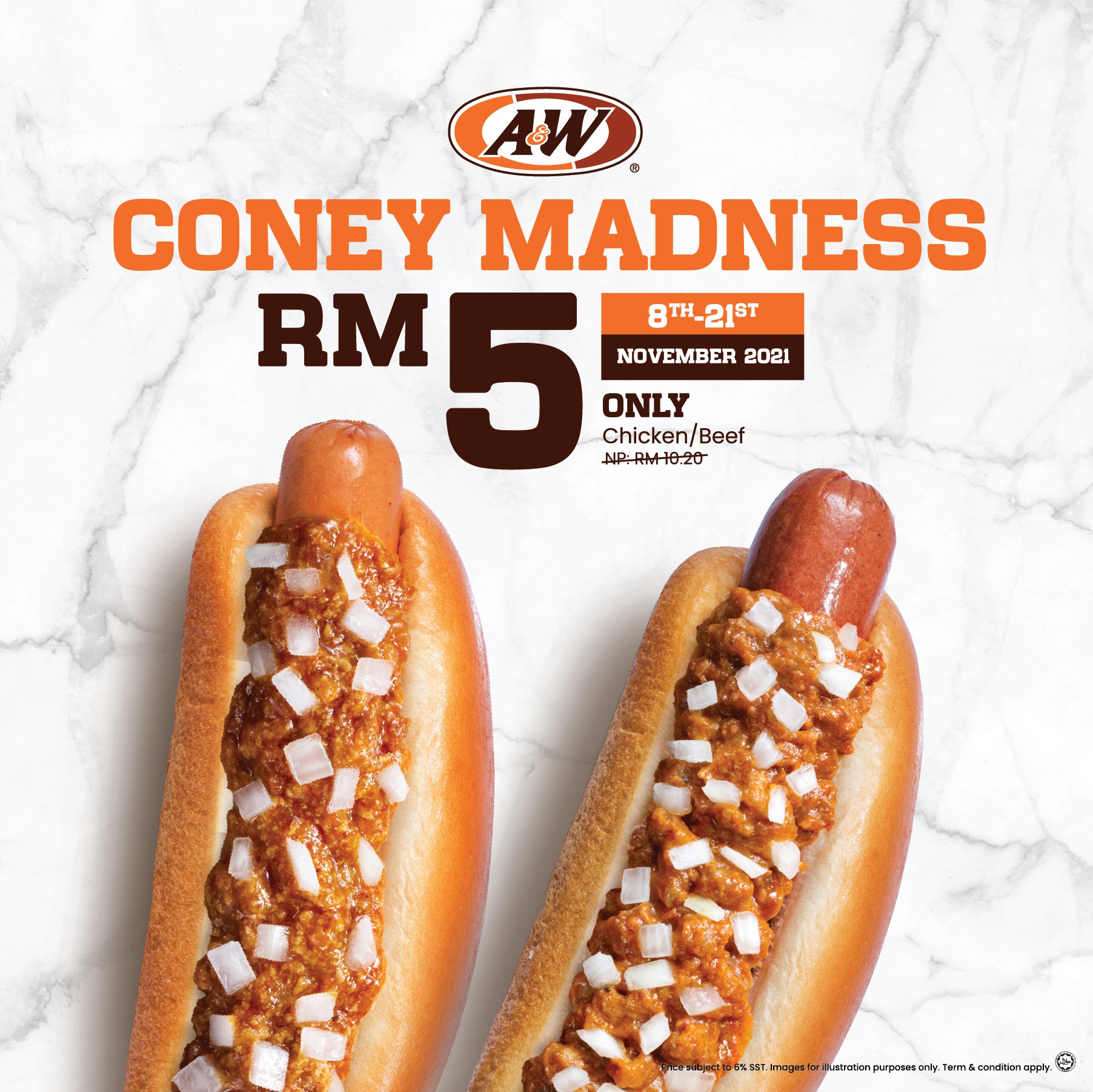 Back by popular demand, A&W's Coney Madness is here for a limited time only!
Enjoy your favourite Coneys (A La Carte) for ONLY RM5! Available at all operating A&W outlets for the next TWO WEEKS!