RM5 Tealive International Coffee Day Offer
Get your daily coffee offer in the morning with RM5 Tealive selected coffee.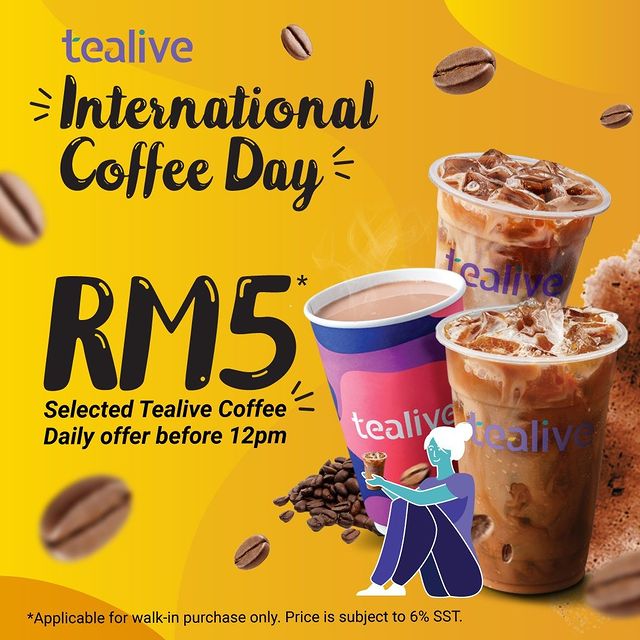 Happy International Coffee Day ☕️☕️☕️
Did you know you can enjoy a cup of Tealive Coffee for only RM5 EVERY DAY? Just grab your fave before 12pm & own your morning like a bosssss ☀️😎
Offer applicable to walk-in purchase of Signature Coffee, Latte & Americano only.