Save up to 50% with Guardian at GrabMart
Shop at Guardian via GrabMart and get 50% discounts with up to RM5 off delivery fee.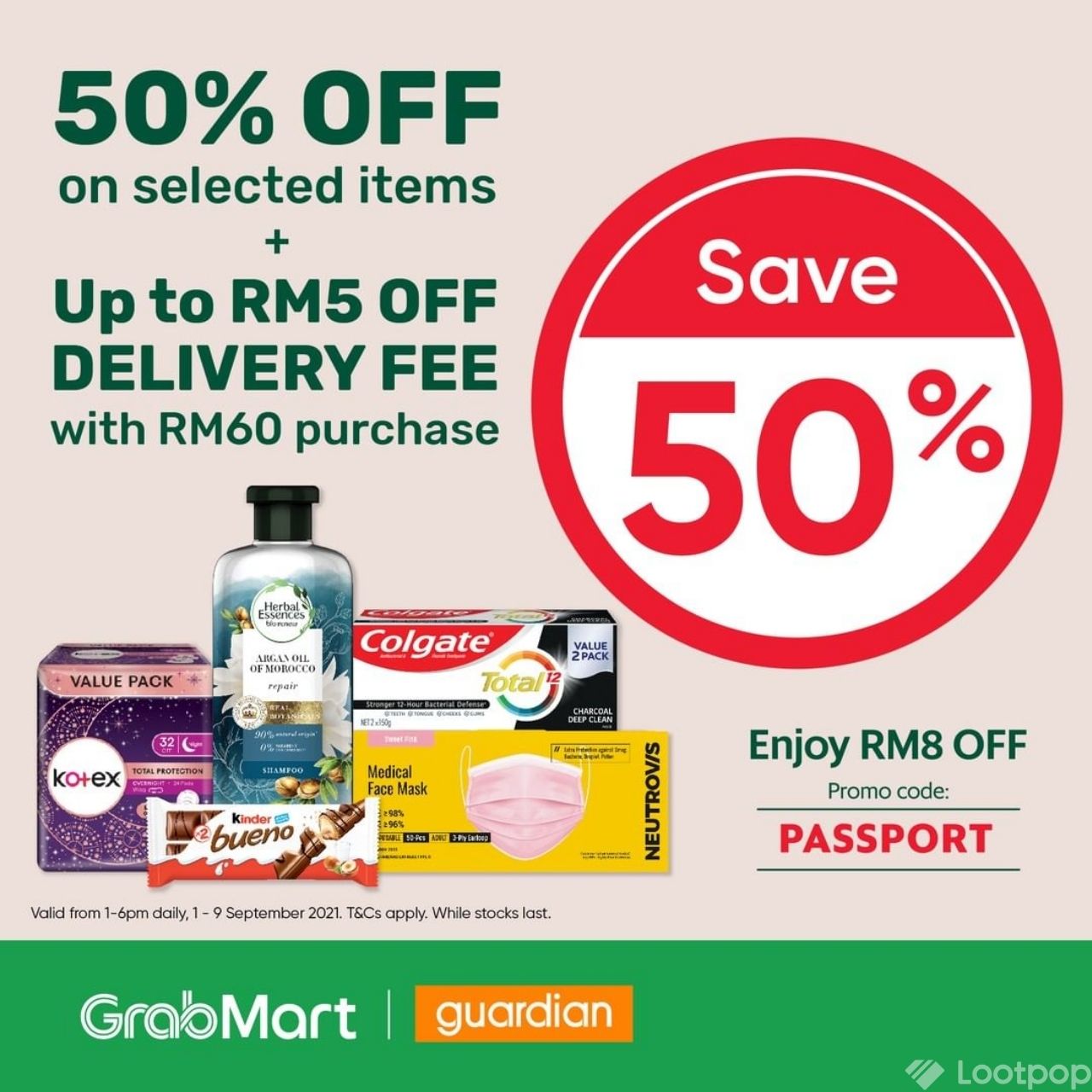 Shopping is now much easier! Get your essentials at Guardian & enjoy save up to 50% when you purchase with Grabmart!
Also, if you spend more than RM60, you will get up to RM5 off on GrabMart delivery fees.
Use promo code PASSPORT for RM8 discounts.
Hurry up! Buy Now with Guardian on GrabMart today! : https://bit.ly/Guardian_GM