Starbucks Rewards 2x Bonus Stars on All September Mondays
Earn twice the bonus for Starbucks Rewards on every Monday all through September!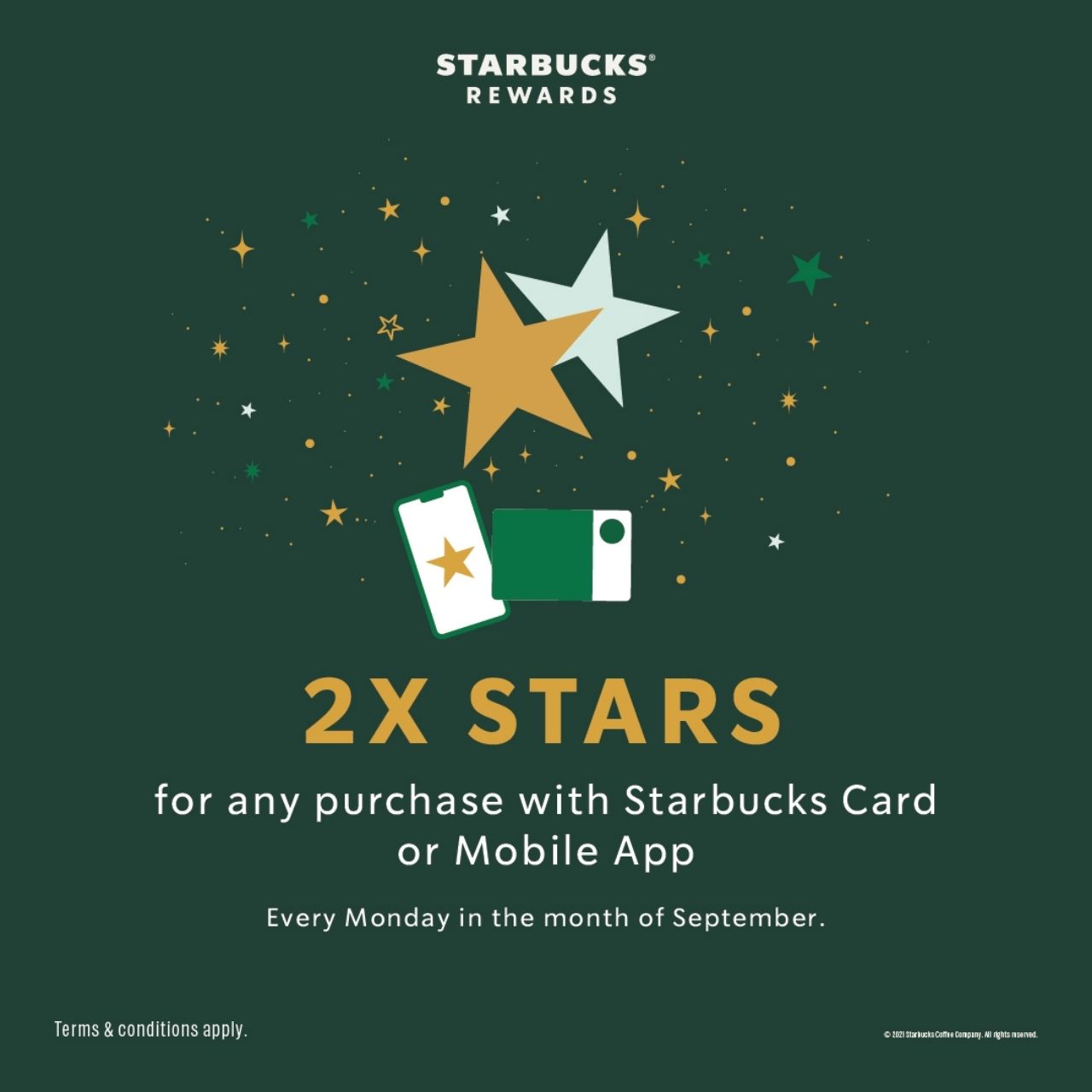 Wanna ramp up your Starbucks Rewards bonus stars? Make a purchase with your Starbucks Card or Starbucks mobile app on any Monday of September 2021 to get 2x stars!