Tealive 5th Anniversary Thank You Contest
Participate in Tealive members exclusive giveaway and stand a chance to win weekly prizes.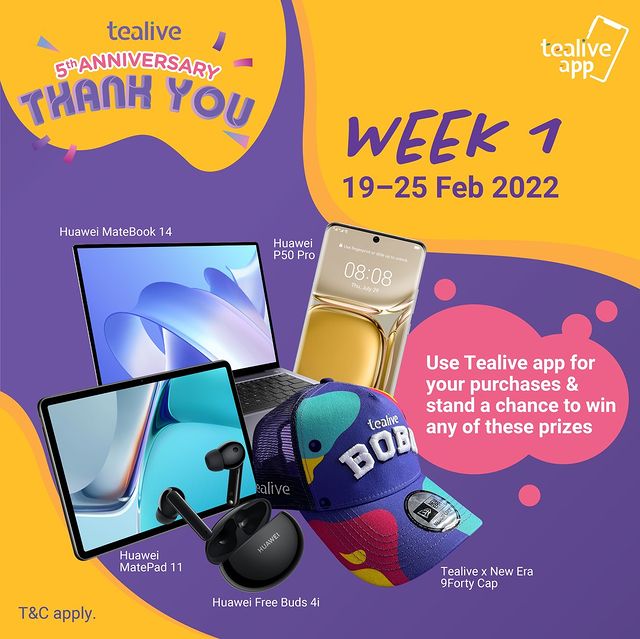 Tealive members are absolute LEGENDS 👑 Which is why you guys deserve the chance to take home amazing weekly prizes as #TealiveTurns5 🎁 Just make as many purchases as you can using Tealive app in any of the 2 methods below:
- Walk-In: Show barcode in Tealive app for Tearista to scan
- Self Pick-Up: Automatic entry
Not a member yet? Just download Tealive app to begin immediately!
Alright, let's partea & kickstart our WEEK 1 Giveaway!