TOP March Madness Sale
Restock your detergents and cleaning agents from TOP March Madness Sale on Shopee from now until end of March!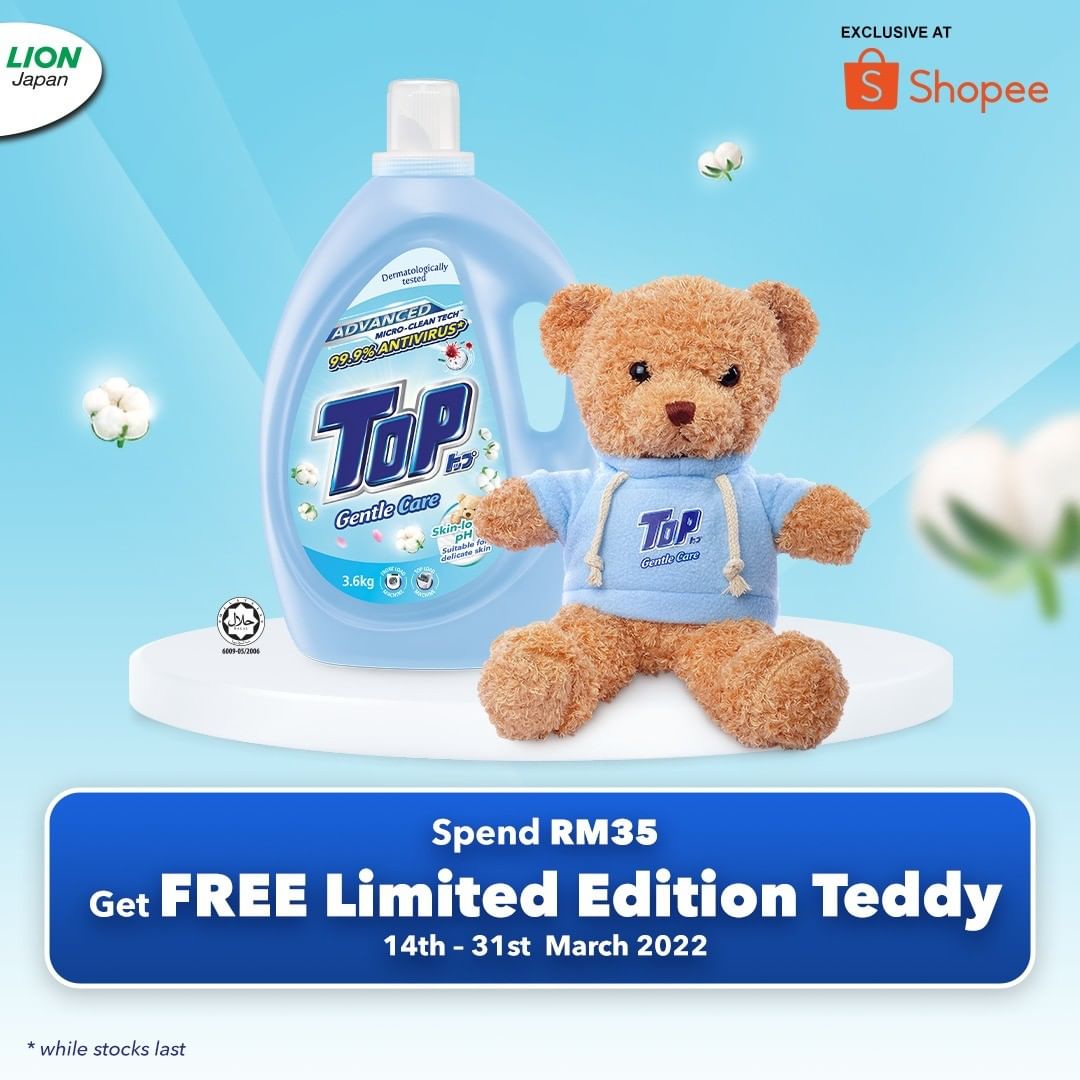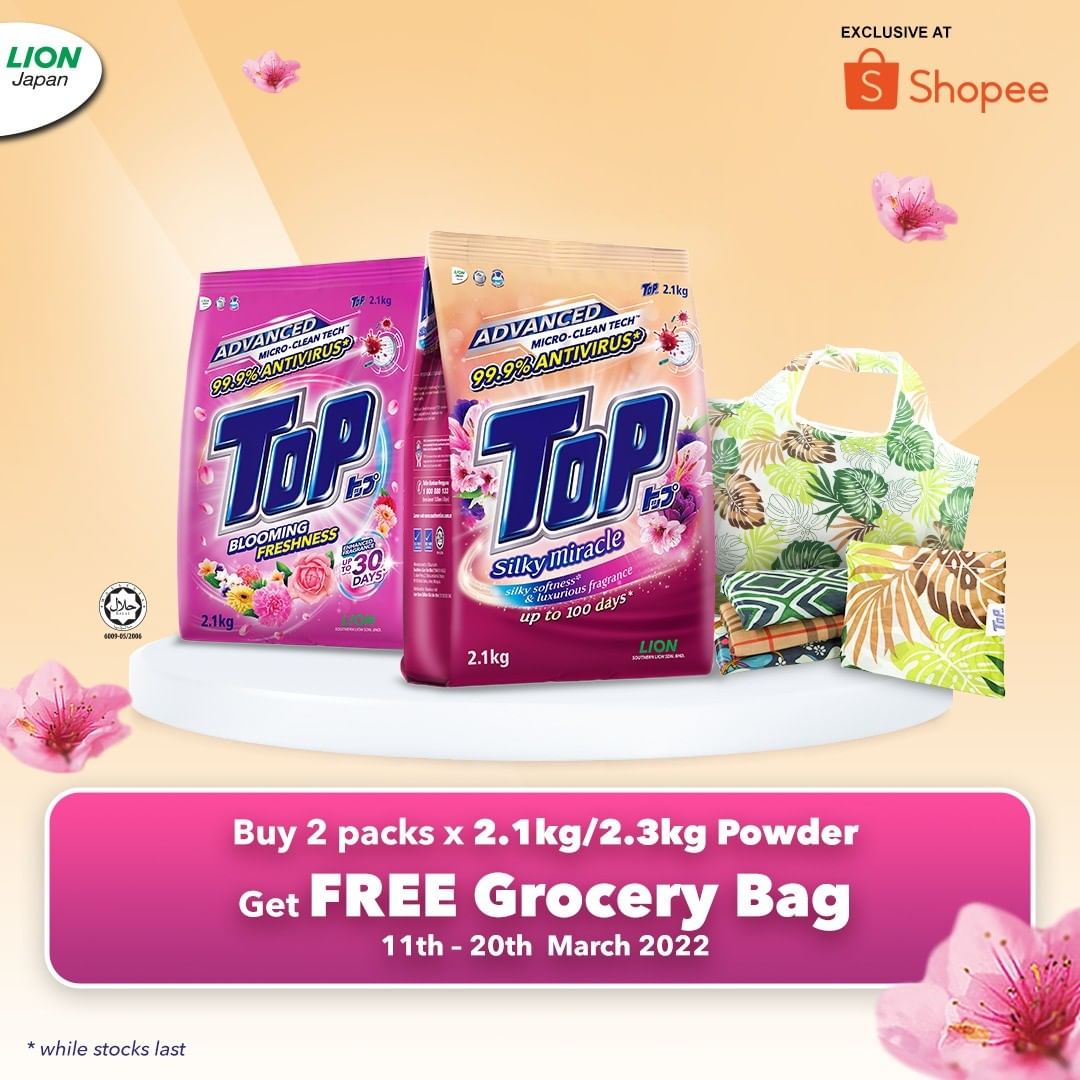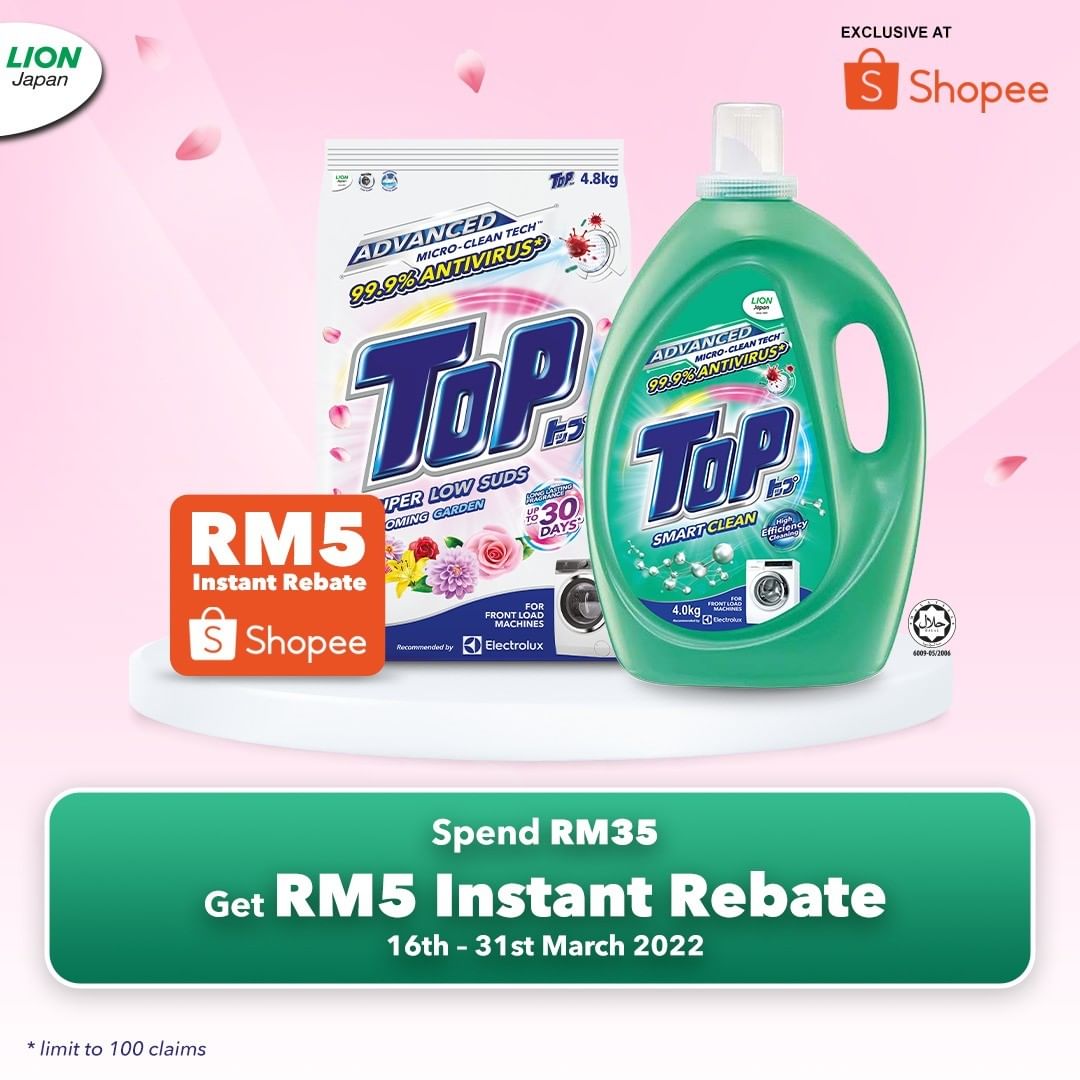 The TOP March Madness Sale is here! You know what that means - RESTOCK! But also, get amazing stuff for FREE! This is how it goes down:
- Buy any TOP Gentle Care products worth RM35 and get Limited Edition Teddy.
- Buy any 2 packs of 2.1 / 2.3kg TOP Powder detergent and get 1 FREE Grocery Bag (of random designs).
- Buy any TOP Low Suds products worth RM35 and above, get a RM5 Instant Rebate (limit to 100 claims).
So, block your calendar NOW to make sure you don't miss out on this offer