Win a Cup of KOI Thé from National Day Word Jumble Contest
Want a free cup of KOI Thé? Stand a chance to win your free drinks if you guessed the Hari Merdeka edition KOI Thé word jumble correctly.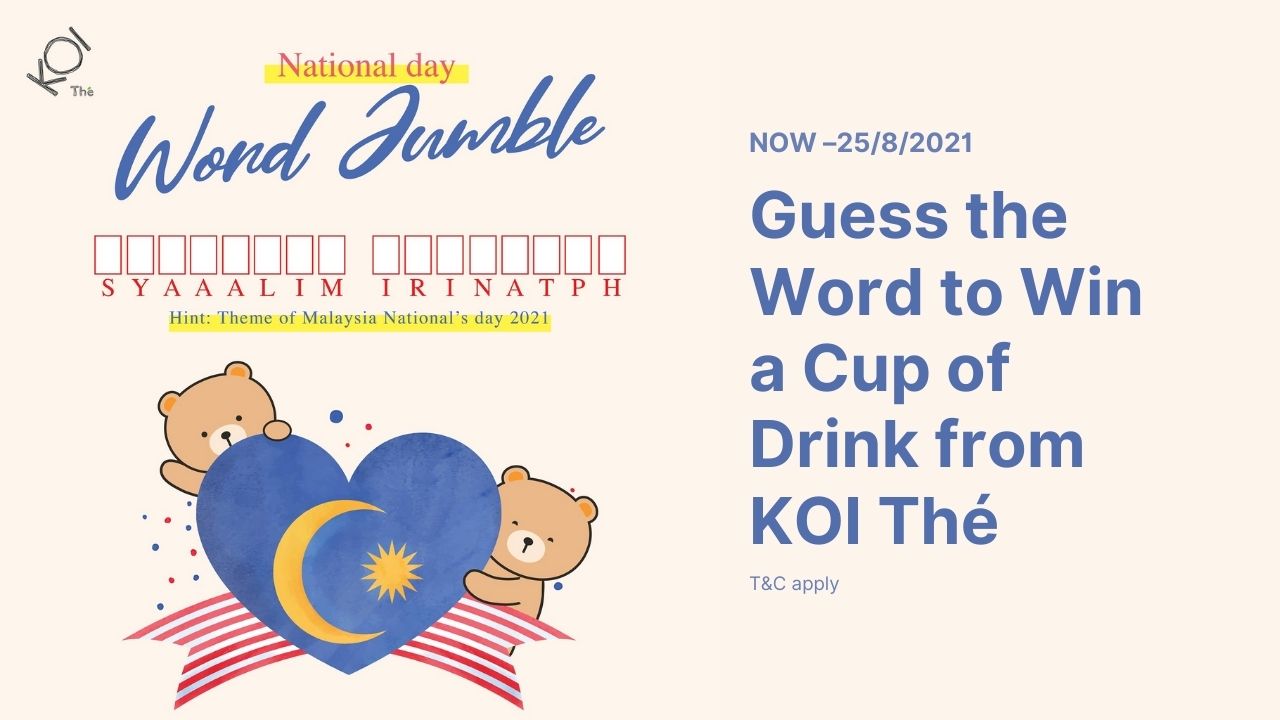 Soon will be 64 years old of Malaysia birthday, as Malaysian do you know that Malaysia have a theme for celebrating national day? Sequence alphabet into correct sentence. (Hint: Theme of Malaysia's National's Day 2021)
20 lucky participants who complete the following steps will be selected:
Step 1: Like our Facebook fan page
Step 2: Comment the correct answer in our comment box below.
Step 3: Tag 3 friends
Prize:
Each lucky winner will get a cup of Medium Beverage which can be redeemed at any KOI Thé outlet in Malaysia.