ZUS Coffee BUY 3 FREE 1 Deal
ZUSday BUY 3 FREE 1! Because life is so much better with extra cups of coffee!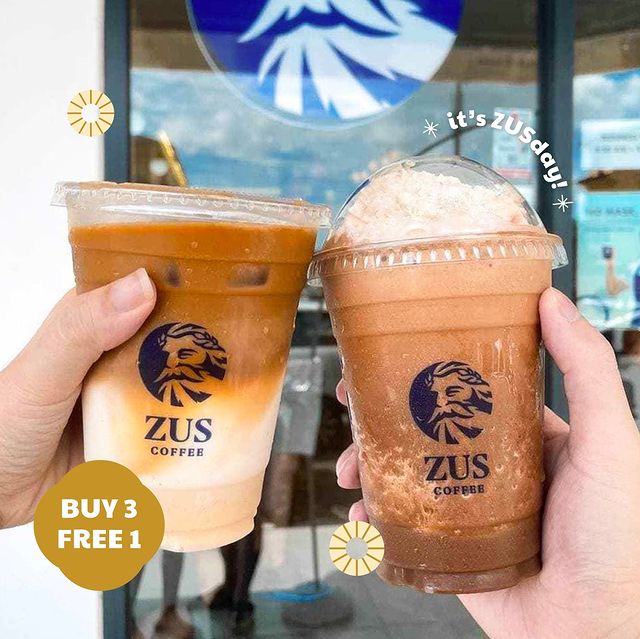 When it comes to our menu staples, there're just too many interesting choices! 🥳
Whether you go back to your handful of favourites every time like it's a Necessity 😎 or if there's that one drink you've been eyeing & wanting to try 👀, ZUSday's are perfect for that taste test to happen! 🤤
Frappés~ Signatures~ Refreshers~ and more! 🥤 Browse our menu & take your pick now with voucher 👉 ZUSB3F1
P.S. Did you know you can now schedule your order ahead on the ZUS App ⏰ & pre-plan your cup of joy?