ZUS's CEO Latte 99 Cents Only
Get ZUS's CEO Latte with only RM0.99 when you purchase 1 cent deal on Shopee.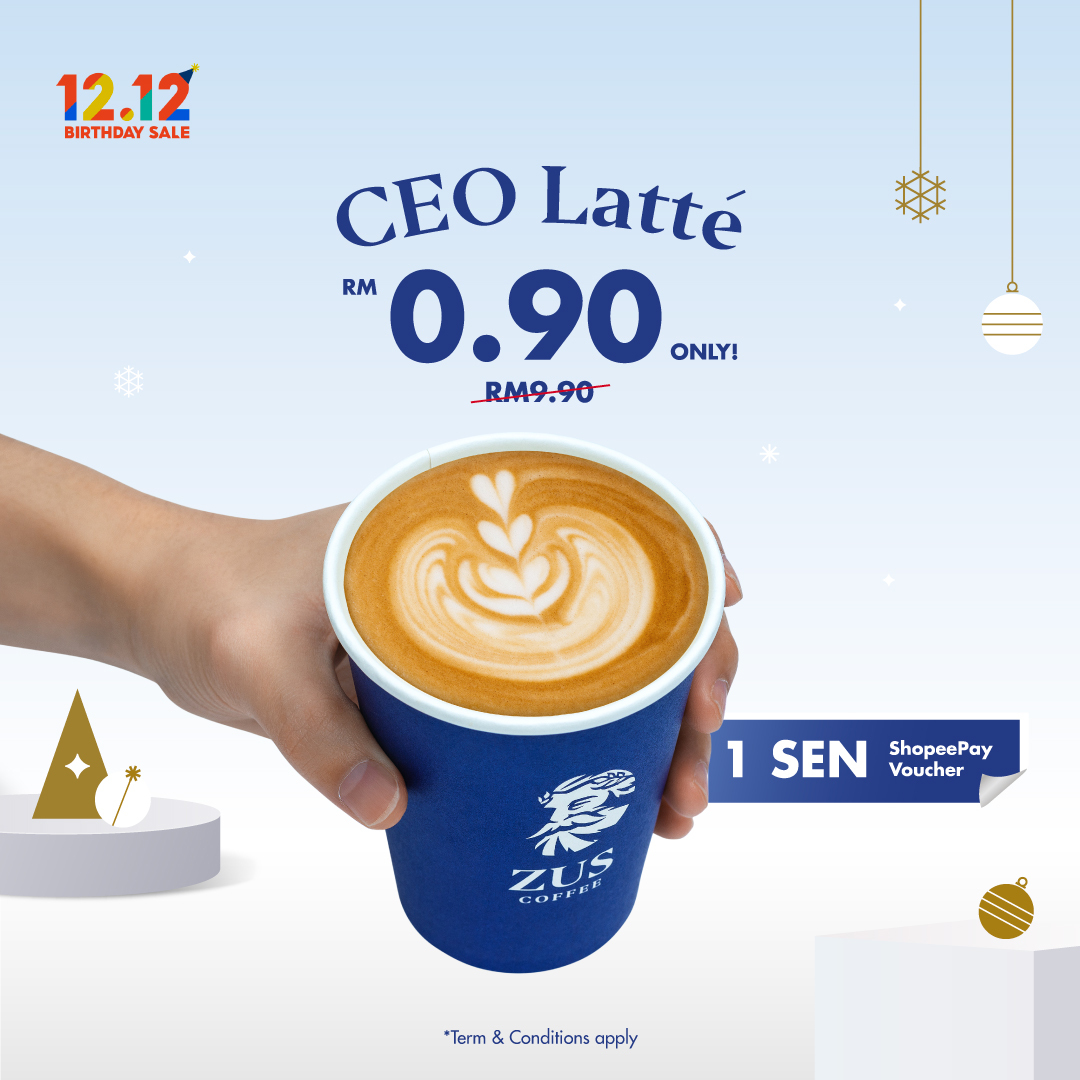 ☕️ RM0.90 CEO Latté - TODAY ONLY ❗️
Amazing coffee with a discount? Count me in! 🤭
Grab your 1 SEN Voucher this 12.12 on the Shopee App and set yourself up for a great day with the aromatic CEO Latté! ✨
Move fast like a CEO ⚡️ and grab 'em now because vouchers are limited!
Applicable via ZUS App only. T&C's apply.